TOGETHER, creating a better energy future for all Australians
We are the Energy Charter: a unique CEO-led coalition of like-minded energy organisations with a shared purpose and passion for customers and communities.
Our purpose is to empower one another across the energy supply chain to deliver better energy outcomes for customers and communities. Our vision is that together, we can create a better energy future for all Australians.
For us, the opportunity is to keep humans at the centre of the design and delivery of energy solutions; to navigate the changing needs of customers and communities as we transform to a cleaner energy future.
There really is no other collaboration like us; and the work we do, together, has never been more important than it is today.
We are #BetterTogether.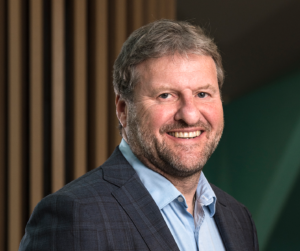 "By working together, we are capable of so much more. We can be bold and resolve system wide issues so that all Australians benefit from a brighter energy future. I am delighted to Chair the Energy Charter CEO Council in its fifth year of operation." 
Guy Chalkley, CEO Council Chair 2023 and CEO Endeavour Energy

Are you missing out on energy concessions?
In an independent survey of nearly 1,000 Australians, a whopping 60 percent of eligible Australians entitled to energy bill concessions are failing to claim them.
The Energy Charter and Compare Club were featured on Channel 7's Sunrise to help raise awareness Australia wide on the difference energy concessions can make to those who are eligible.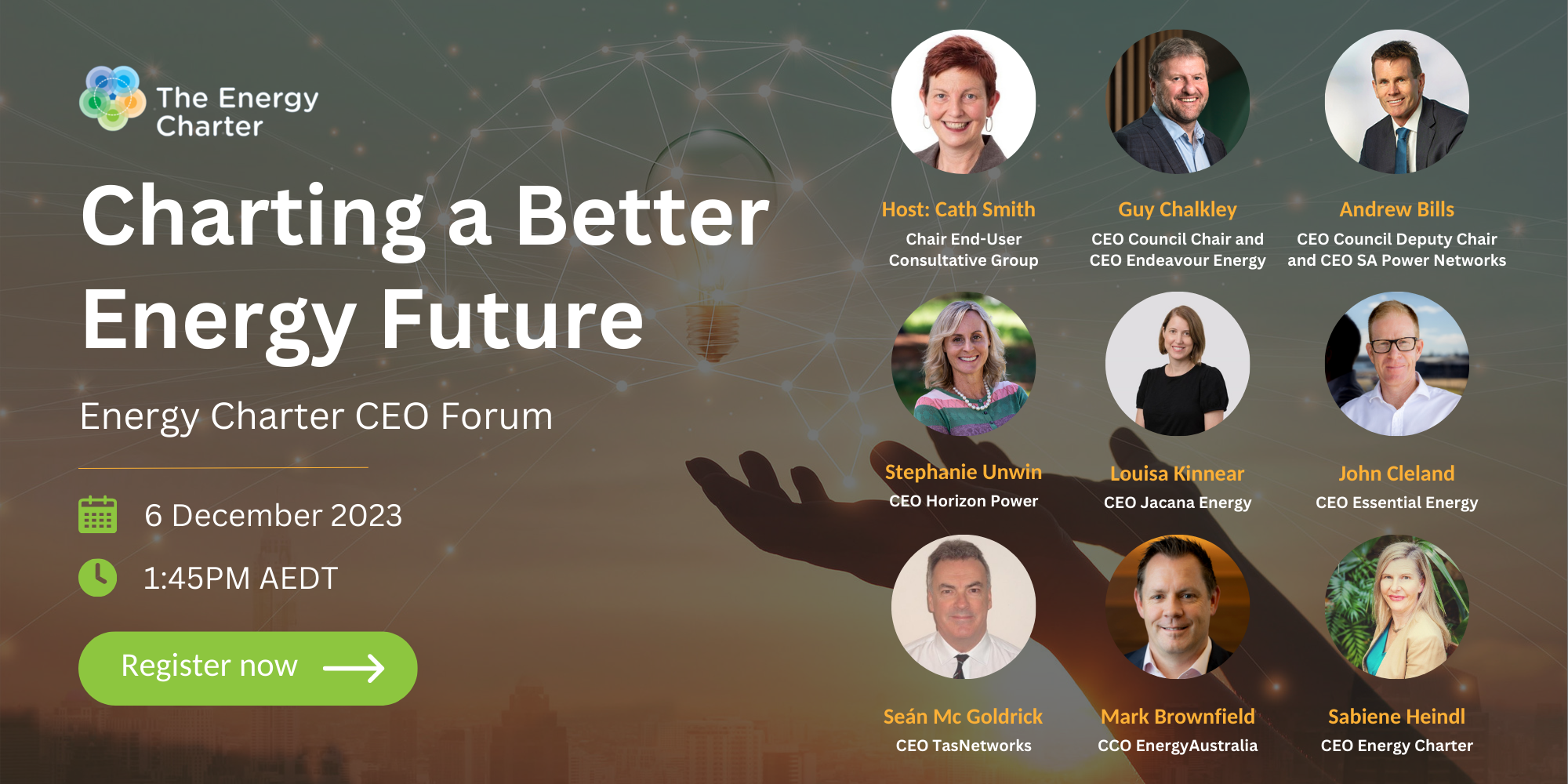 Concessions Awareness and Engagement Campaign
Ongoing energy concessions can reduce electricity and gas bills. Today, many people are facing increasing energy prices and other cost-of-living pressures; however, around 40% of people who are eligible for ongoing concessions are not taking them up.
So, how do you get what's yours?
Landholder + Community Social Licence
The #BetterTogether Landholder + Community Social Licence initiative focuses on social licence issues associated with the energy transition. With the accelerating pace of the energy transition and the need to ensure that nobody is left behind, we are collaborating with the Ag Energy Taskforce and other community representatives on a range of social licence initiatives.
Every year Full Energy Charter Signatories publicly disclose against each of the Energy Charter's five principles, including how previous commitments have been met, self-assessed maturity and how they will continue to improve for customers and communities.  CEOs also meet face-to-face with customer and community representatives to discuss how they can do better. 
To learn more, check out our Accountability page.

Preparing networks for extreme weather to keep customers and communities safe After three years of La Niña rains suppressed bushfire activity, this spring and summer may be the most active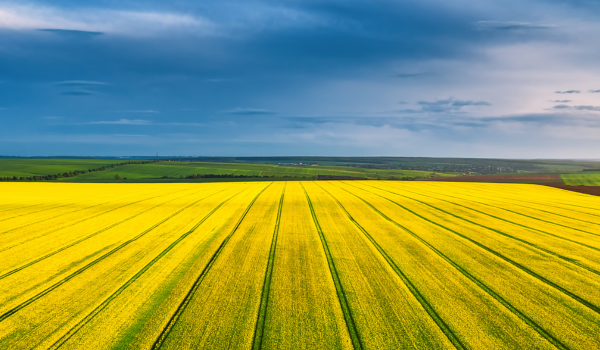 In the November 2023 News Update, CEO Council Chair, Guy Chalkley shares share strategic highlights from the annual Energy Charter Disclosures as well as future priorities for collaboration for customers


Compelling narratives to showcase the power of resilience in action In September, the Resilience Community of Practice explored how forward-thinking organisations: Proactively prepare for disruptive events The challenges of around