Our energy businesses recognise that transmission development projects can have significant impacts on landholders and communities. They also understand that they have a responsibility to engage in a way builds trust and works towards shared value outcomes for everyone.
The Evaluating Transmission Undergrounding initiative aims to improve the experience of landholders and communities impacted by the development of new transmission infrastructure by collaborating with community representatives and stakeholders to:
Validate community concerns, considerations and expectations for how the viability of underground compared to overhead transmission designs should be evaluated by transmission businesses
Co-develop a shared knowledge and evidence-base, including Better Practice approaches to assessing and evaluating social costs and mitigating impacts
Identify and address public information and evidence gaps, sources of (dis)information and practice (in)consistencies.
Together, we will collect and consider a wide variety of perspectives and evidence to bring greater transparency to
 how the viability of underground compared to overhead transmission designs are evaluated. This includes considering the insights gathered through the NSW inquiry into the feasibility of undergrounding transmission infrastructure.
Have your say: Survey open until 16 November
We're seeking to understand community perspectives on decision-making about building new transmission lines (either overhead or underground).
This includes understanding what communities feel should be taken into consideration, how trade-offs should be managed, as well as expectations on the types of evidence and communications that should be provided to communities about these decisions.
This survey will take around 10-15 minutes to complete and is open until 16 November 2023.
Many regional communities and landholders have suggested undergrounding new transmission lines to avoid visual and other impacts. Where undergrounding has not been progressed, some have expressed concern that this option was not fully investigated or given adequate consideration.
Through the development of the Energy Charter's Better Practice Social Licence Guideline consideration around undergrounding for new transmission infrastructure was identified as a Priority Action to build and maintain social licence, with the below commitment made by Industry Collaborators.


"Consider undergrounding when it is a viable option as part of community and landholder consultation. Investigation reports and supporting analysis, including the challenges, benefits and impacts of overhead compared to underground transmission designs from a landholder, community, environmental, technical and cost perspective should be completed and made publicly available."

Who is collaborating on this initiative?
Industry Collaborators
This #BetterTogehter initiative is led by Energy Charter Signatories Transgrid, Powerlink Queensland, AusNet Services, TasNetworks, Marinus Link and AEMO with support from ElectraNet.
Community Outcomes Group
Working alongside a dedicated Community Outcomes Group is critical to this collaboration. 
The Community Outcomes Group will be included at all key decision points to provide feedback and advice, as well as co-develop all community resources to ensure this initiative delivers meaningful community outcomes. It will be made up of diverse organisations that represent landholder and community interests.
Better Practice Social Licence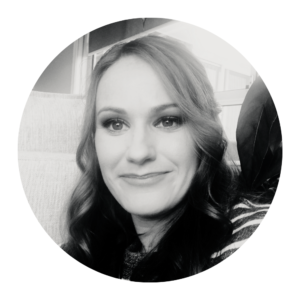 Reach out to our Director, Innovation
If you would like to learn more about the Energy Charter's #BetterTogether initiative on Landholder and Community Social Licence, or join the Community Outcomes Group, please reach out to Amy Abraham, Director, Innovation.