The #BetterTogether initiatives leverage high impact areas for meaningful change using the architecture of the Energy Charter to deliver better outcomes for customers. They allow signatories, customer representatives and other stakeholders to showcase the good work that they are doing for customers and take them to a new level through collaboration across the energy sector.
To bring the five Energy Charter principles to life, signatories co-design #BetterTogether initiatives through an innovation framework of 'ideate, incubate and accelerate' to build capacity for collaboration across the energy sector. For more information:
#BetterTogether innovation framework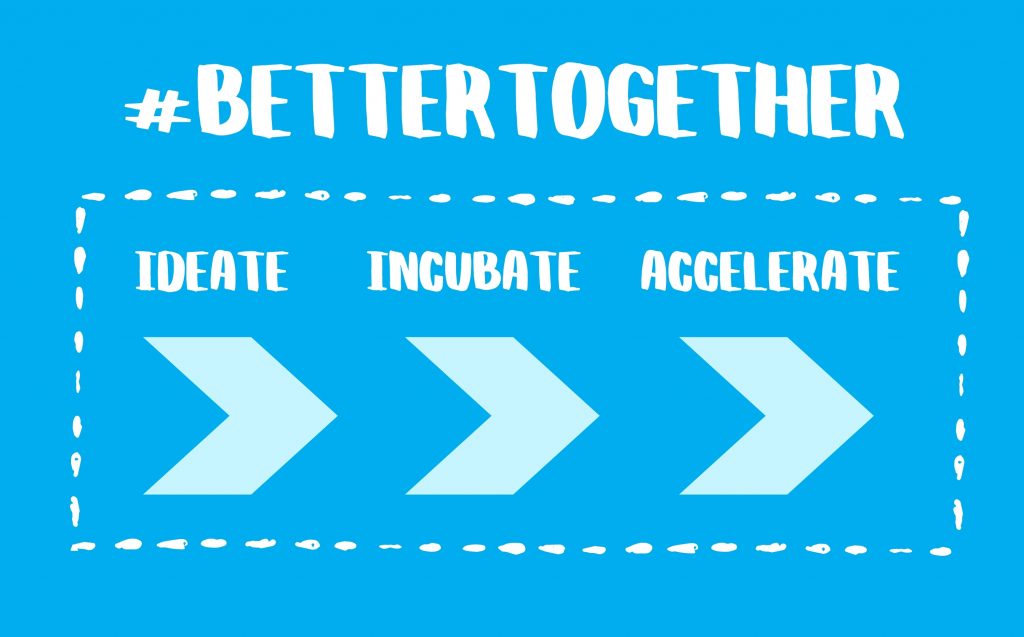 Principle 1: We will put customers at the centre
#BetterTogether - KNOW YOUR CUSTOMERS AND COMMUNITIES
Led by Powerlink Queensland and Essential Energy together with APA, Endeavour Energy, Energy Queensland, Jemena and TransGrid consulting with National Consumer Roundtable.
Why?
Diverse customer and community voices, heard at all levels within businesses and across the sector, need to shape the expectations of the energy industry.
We are making a difference by…
Driving robust and fit-for-purpose customer, community and stakeholder engagement activities to shape business culture and decision making based on the voice of the customer.
Over the last 3 months we have:
Built a Shared Learning Customer Engagement Platform to highlight better examples of customer and stakeholder engagement across signatories 
Knowledge shared on customer engagement and pooled corporate giving opportunities
Collaborated with external customer representatives and stakeholders in the development of signatory disclosures
#BetterTogether - CUSTOMER VOICE @ BOARD
Led by the Chair of Powerlink Queensland and supported by CleanCo, Energy Queensland, Horizon Power and Stanwell.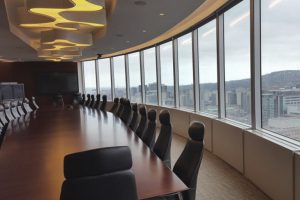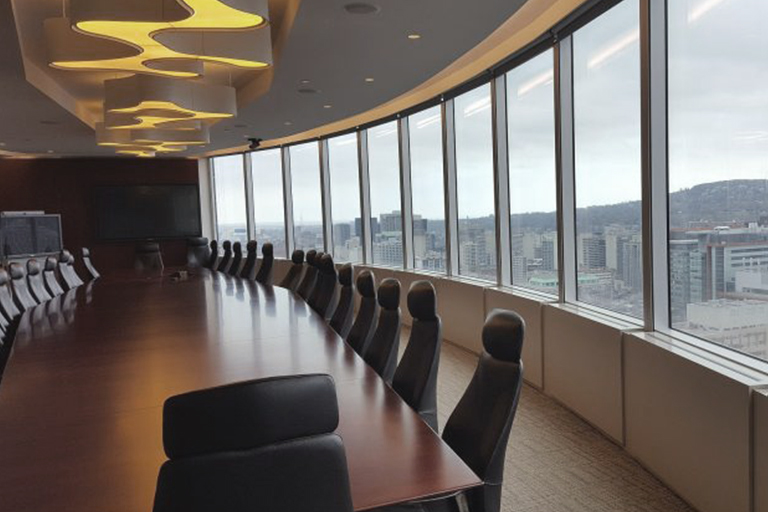 Why?
The voice of the customer can be amplified at a Board level to appropriately influence strategic direction as highlighted by the Independent Accountability Panel Report 2019.
We are making a difference by…
Developing a Customer voice @ Board Toolkit with better practice options for Energy Charter signatories to consider. 
Over the last 3 months we have:
Conducted a review of better practice examples from Energy Charter disclosures 2019 and 2020
Surveyed Energy Charter signatories and non-signatories on customer Board practices
Run co-design workshops to ideate opportunities for the next 12 months to develop the Toolkit and work with partners such as Australian Institute of Company Directors
Principle 2: We will improve energy affordability
#BetterTogether - NATIONAL CUSTOMER CODE FOR ENERGY BROKERS, CONSULTANTS AND RETAILERS
Led by EnergyAustralia and supported by AGL, CS Energy, Origin Energy and brokers, consultants and customer representatives.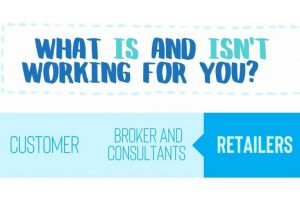 Why?
Energy brokers and consultants are a key part of the energy supply chain to deliver better customer outcomes. Energy Charter signatories are focused on building more trust in the relationships between brokers, consultants and retailers to achieve better customer outcomes.
We are making a difference by…
Improving outcomes for customers, particularly those in commercial and industrial market by driving a principles-based draft National Customer Code for Energy Brokers, Consultants and Retailers.
Over the last 3 months we have held a series of online workshops were held in June 2020 to hear from customers, brokers and retailers to:
Build an understanding of what is going on in this space, particularly from the customer perspective and how brokers and retailers can work together to improve customer experience and outcomes
Unpack the opportunities and challenges of a potential voluntary code of conduct
Discuss next steps to achieve better outcomes for customers
After a series of Stakeholder Forums the final Customer Code will be released in Dec 2020.
#BetterTogether - GAS PIPELINE INFORMATION DISCLOSURE
Led by the Australian Pipelines and Gas Association, supported by APA, AGIG and Jemena.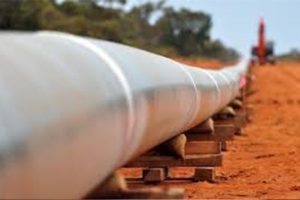 Why?
Feedback from key customers and stakeholders including shippers, gas users, gas user groups and the ACCC suggested a need for improvement in information provided by gas transmission pipelines to increase data and transparency and achieve improved customer outcomes beyond current regulatory obligations.
We are making a difference by…
Increasing gas pipeline sector transparency to improve customer and market outcomes. Over the last 3 months we have:
Build on the first round of independently facilitated workshops with gas pipeline customers which were held in April 2020: APGA news update
Worked with the Australian Energy Market Operator's (AEMO) on new Gas Bulletin Board "101" information for customers to help newcomers to the gas market better understand how to use the Gas Bulletin Board effectively use and understand the information provided

APGA has launched a new pipeline information web portal  designed to be a central, easily navigated repository for publicly reported gas transmission pipeline information. The web portal is comprised mainly of a structured set of links for each individual pipeline to specific categories of information of interest to pipeline customers. All transmission pipelines that transport gas for domestic supply will be included.
Principle 3: We will provide energy safely, sustainably and reliably
#BetterTogether - DEIP ACCESS AND PRICING PACKAGE
Led by ARENA, Australian Council of Social Services, Australian Energy Market Commission, Australian Energy Regulator, Energy Consumers Australia, Total Environment Centre and supported by Energy Charter signatories AGL, Ausgrid, Endeavour Energy, Energy Queensland, Essential Energy, Horizon Power, Origin Energy and TransGrid.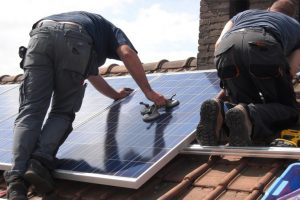 Why?
There is a growing need for building consensus on equitable and efficient Distributed Energy Resources (DER) access and pricing models across the supply chain. This aligns with the focus on customer-centric principles and the affordability mindset.
We are making a difference by…
The Distributed Energy Integration Program (DEIP) aims to maximise the value of distributed energy resources for all energy users. The DER Access and Pricing work package explores how the economic regulatory framework for electricity networks can evolve to meet changing community expectations. The package aims to build consensus on equitable and efficient Distributed Energy Resources (solar, batteries, electric vehicles) access and pricing models, focused on customer-centric principles. It consisted of a series of stakeholder engagement workshops, complemented by expert studies into access and pricing options.
In July 2020, members of the Working Group, TEC and ACOSS, submitted a rule change request to the AEMC. In addition, two other rule changes were submitted to AEMC, one from St Vincent de Paul Society Victoria and the other from South Australian Power Networks (SAPN), that also reflect discussions and findings of the DEIP Access and Pricing Package.
Principle 4: We will improve the customer experience
#BetterTogether - KNOCK BEFORE YOU DISCONNECT
Led by AGIG with Essential Energy, EnergyAustralia, Powershop and Alinta.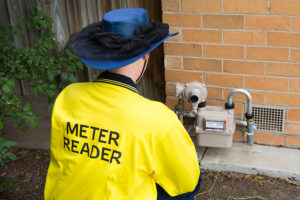 Why?
Disconnections of gas and electricity for non-payment should be a last resort. We want customers to stay connected to their energy and reduce the number of energy disconnections, especially given the ongoing impact of COVID-19 on many in our communities.
We are making a difference by…
Working between networks and retailers to build on a trial by Essential Energy in December 2019 where field crews delivered letters advising customers to contact their retailer in regard to outstanding payments. As a result, 80% of disconnections were cancelled and customers stayed connected to their energy.
Over the next three months, AGIG will be leading work in Victoria to trial "knock before you disconnect" in the Multinet Gas network for retailer gas partners. Results will be shared across all Energy Charter signatories to encourage new approaches to keeping customers connected.
#BetterTogether - COVID-19 COMMUNICATIONS
Led by Jemena with support from ActewAGL and the National Union of Students and communicated through Energy Charter signatories.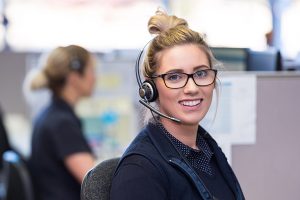 Why?
Customers need easy access to relevant information to make informed choices and improve their experience. The COVID-19 pandemic has been an extremely challenging time for Australians with many facing financial vulnerability, heightening the need for access to information.
We are making a difference by…
Speaking with one voice to empower customers and communities around making energy decisions and seeking support, particularly given the impact of COVID-19.
To support customers and communities and ensure they have access to the right resources, Energy Charter signatories have developed and disseminated:
Energy Charter "We've got you" customer facing awareness communications
Energy Charter COVID-19 Customer Resources 

with links to support available for households and small business customers impacted by COVID-19 

Student COVID-19 Energy Resource and Student COVID-19 Energy Efficiency Tips  distributed across the entire Australian student university population with support from the National Union of Students
Energy Efficiency Tips @home

with efficiency tips across heating, cooling, hot water, electrical appliances, cooking and lighting for households

Translated key resources to ensure accessibility for Culturally and Linguistically Diverse (CALD) community in line with the recommendations of the Ethnic Communities Council of NSW report.
#BetterTogether - ENERGY CHARTER COMMUNAL CONTENT HUB
Led by Jemena, Powershop and ActewAGL with contributors across Energy Charter signatories.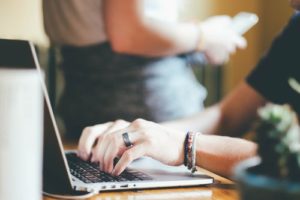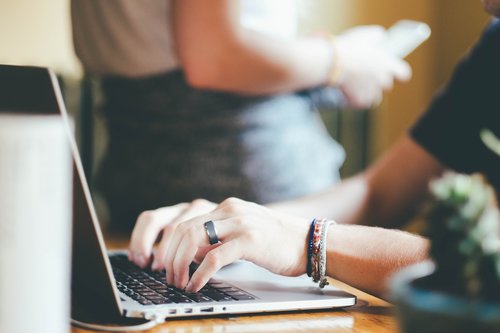 Why?
Empowering customers through clear and accessible communications is an important way to improve customer experience. By leveraging common messages and clear and accessible resources we can improve our customers' and communities' experiences in the energy sector. 
We are making a difference by…
Leveraging common messages, clear and accessible resources through the Energy Charter Communal Content Hub to better improve our customers' and communities' experiences in the energy sector.
Over the last 3 months, we have:
Launched the Energy Charter Communal Content Hub as a central repository for customer facing communications material such as energy efficiency guides and energy literacy
Shared and leveraged Communal Content Hub material across signatories for the benefit of all customers segments. This means not re-inventing wheels for customer communications but using the good work of others to help all customers with a consistent message and create cost efficiencies in the production of content across the supply chain.
#BetterTogether - 24/7 CONNECTIONS
Led by EnergyAustralia and Jemena, with rollout to AGL, Origin and Powershop.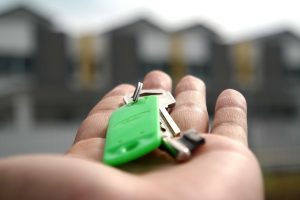 Why?
Imagine you are moving home on a Friday night at 8pm, only to realise that you forgot to call your energy retailer to connect the power? Customers will no longer be left without power overnight or over the weekend, as they can now connect 24/7.
We are making a difference by…
Offering customers quicker electricity connection processes.
Over the last 3 months, we have:
Expanded on the initial stage – EnergyAustralia kicked off live testing for customers in late 2019 in the Jemena electricity network. The Phase 1 trial showed that by aligning back-end systems, the vast majority of customers were able to have their electricity connected an hour after they called EnergyAustralia
Expanded live testing between Jemena to AGL customers in Phase 2, with more than 90 percent of customers connected within 1 hour of their preferred time
The live testing commenced in late 2019 with an average connection time of just 1.46 hrs. The initiative is currently expanding to a range of Energy Charter retailers across Victoria.
#BetterTogether - VICTORIAN GAS NEW CONNECTIONS
Led by AGIG, AGN, APA, AusNet and current running a trial with Origin Energy.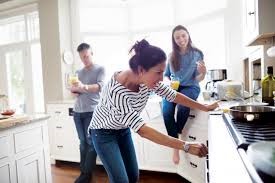 Why?
New gas connections requirements differ across Victoria making it complex and costly for customers and others in the supply chain such as developers.
We are making a difference by…
Making it easier for customers to connect to gas in Victoria irrespective of their postcode area.
Over the last 3 months, we have:
Trialled improved communications and processes with customers on the site readiness of new gas applications between Victorian gas networks and Origin
Worked through a few process challenges encountered due to system constraints
Origin has worked with their customers on the new process requirements
Victorian gas networks have worked with their field teams tracking progress and implemented new processes such as SMS/customer contact where the site is not ready to better understand customer requirements and to proactively managing their expectations.
Principle 5: We will support customers facing vulnerable circumstances
#BetterTogether - COVID-19 CUSTOMER RESEARCH
Led by Jemena, ActewAGL, Energy Queensland, Powershop and Simply Energy.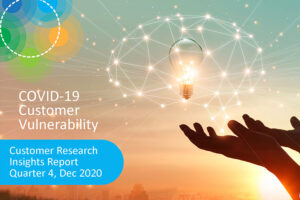 Why?
COVID-19 continues to have a significant impact on our customers and communities. In July 2020, Jemena collaborated with Deloitte on a first round of customer research on the impacts of COVID-19 which found:
44% of people experienced a reduction in their household income
23% believed that COVID-19 would impact their household income for more than 10 months
27% of people were receiving JobKeeper or JobSeeker payments
45% of people receiving income supplements were concerned with their ability to pay their electricity bill once their JobKeeper and JobSeeker payments are cut off.
We are making a difference by…
Energy Charter signatories, together with Simply Energy, are collaborating with Deloitte to expand this research nationally in four rounds over the next 12 months. The insights will be leveraged to better understand customers impacted by COVID and how the energy sector can help them. We are working closely with a Customer Outcomes Group to help strategically guide the research and outcomes.
#BetterTogether - GETTING CONCESSIONS TO RIGHT PEOPLE
Led by ActewAGL and AGL, supported by Aurora, EnergyAustralia, Energy Queensland, Horizon Power, Origin Energy and Powershop in collaboration with Thriving Communities Partnership and the Water Services Association of Australia (WSAA).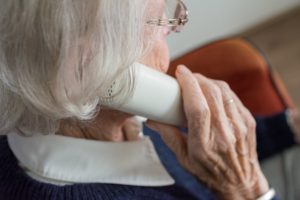 Why?
Many customers eligible for concessions are either unaware or do not access their benefits and miss out on helpful energy and water bill discounts.
We are making a difference by…
To help support customers in light of COVID, Energy Charter retailers are collaborating with partners across sectors, including Thriving Communities Partnership and the water sector, to reach eligible customers and inform them about available concessions, including through reciprocal call centre scripts.
Need more info on concessions?  Please look at concessions info on Energy Charter retailer websites.
#BetterTogether - ENERGY LITERACY FOR CULTURALLY AND LINGUISTICALLY DIVERSE COMMUNITIES
Led by AGL, Ausgrid, Endeavour Energy, Jemena and Origin Energy and supported by Essential Energy and Energy Queensland in collaboration with Sydney Alliance (Voices for Power).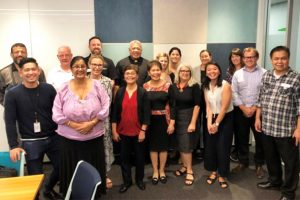 Why?
44% of Australians have low English literacy, including many from culturally and linguistically diverse (CALD) communities, making customer communications such as energy bills, letters and service updates not always accessible.
We are making a difference by…
Creating a platform for conversations around energy to increase energy literacy in CALD communities by supporting an innovative energy literacy online 'train the trainer' program run by the Voices for Power project of the Sydney Alliance. The Sydney Alliance is a collaboration of community leaders and institutions from seven CALD communities in Sydney.
The "train the trainor" program is scheduled to commence in late 2020 in Western Sydney with key learnings to be shared across the Energy Charter signatories.
#BetterTogether - BUSHFIRE RESPONSE
Led by Powershop and supported by ActewAGL, AGIG, AGL, Ausgrid, Endeavour Energy, Essential Energy, Energy Queensland, EnergyAustralia, Jemena, Origin Energy, TransGrid in collaboration with Thriving Communities Partnership.
Why?
In 2019/20, bushfires raged across the Australian East Coast, devastating a large number of our customers and communities.
We are making a difference by…
Ensuring those impacted by bushfires are well-supported by Energy Charter signatories. This initiative focuses on:
Information sharing across Energy Charter signatories, customer and community representatives and government
Leveraging experience from other natural disasters including the 2009 Black Saturday Victorian fires and the 2019 Townsville floods
Building frameworks and systems, including an agreed incident framework reporting between networks and retailers to support customers for future natural disasters
Preparing for the 2020/21 bushfire season to support customers.