The Energy Charter values are:
Be invested, make a difference
Be open, learn and improve
Think big, be bold
These values guide our vision towards delivering energy for a better Australia through the Energy Charter Principles, putting customers at the centre of energy businesses and the energy sector.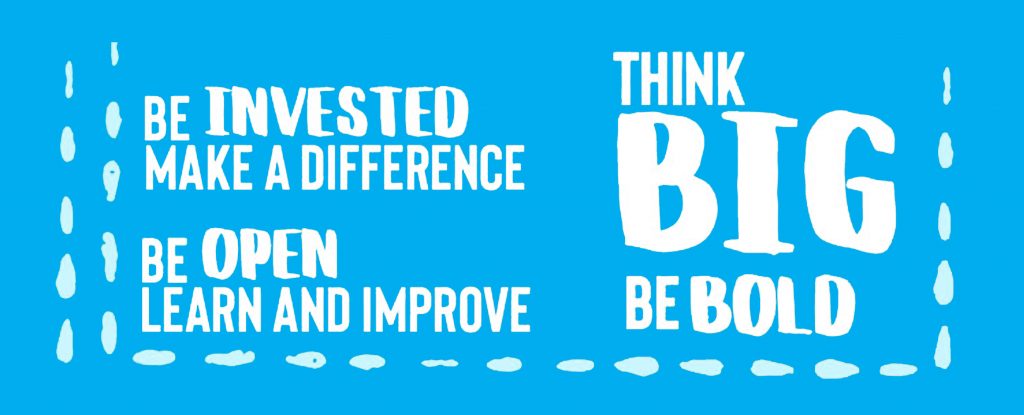 To bring the Energy Charter Principles to life, signatories have co-designed #BetterTogether initiatives through an innovation framework of 'ideate, incubate and accelerate' to build capacity for collaboration across the energy sector. This leverages high impact areas for meaningful change using the architecture of the Energy Charter to deliver better outcomes for customers. Our current #BetterTogether initiatives are outlined below, with many more in ideation phase……
#1 BetterTogether - KNOW YOUR CUSTOMERS AND COMMUNITIES
There's a great opportunity for energy businesses to create fit-for-purpose processes to make customer led and focused decisions. The 2019 Independent Accountability Panel Report recommended that Energy Charter signatories demonstrate a sharper focus on end-user customers and communities. Our vision is for Customer and Community Voices to shape the energy industry in order to meet their needs, expectations and interests. We also ensure their voices are heard at all levels within businesses and across the sector.
Led by Powerlink Queensland and Essential Energy together with APA, Endeavour Energy, Energy Queensland, Jemena and TransGrid consulting with National Consumer Roundtable.
#2 BetterTogether - COVID-19 COMMUNICATIONS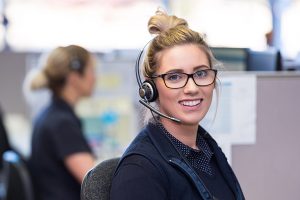 The COVID-19 pandemic has been an extremely challenging time for Australians with many facing financial vulnerability. To support customers and communities and ensure they have access to the right resources, Energy Charter signatories developed and disseminated:
Energy Charter "We've got you" customer facing communications
Among those particularly impacted have been international students, so together with ActewAGL, the Energy Charter also worked with the National Union of Students to distribute the Student COVID-19 Energy Resource and Student COVID-19 Energy Efficiency Tips across the entire Australian student university population.
Led by Jemena with support from ActewAGL and the National Union of Students and communicated through Energy Charter signatories.
#3 BetterTogether - ENERGY CHARTER COMMUNAL CONTENT HUB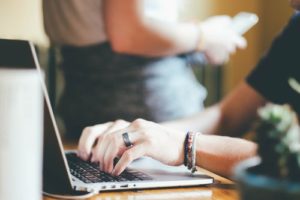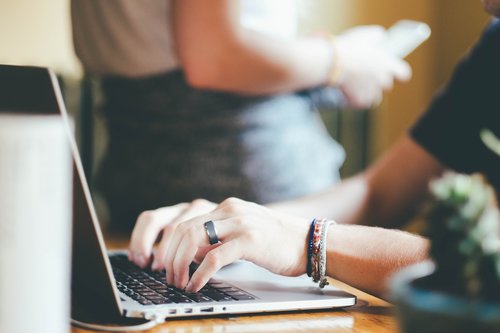 The more we share together, the more we learn together. Energy Charter signatories recognise the importance of sharing and learning from each other to support customers. Championed by Jemena and Powershop, signatories are working together to populate a content hub for customer communications material, such as energy efficiency guides, to be shared and leveraged across Energy Charter signatories.
Led by Jemena, Powershop and ActewAGL with contributors across Energy Charter signatories.
#4 BetterTogether - GETTING CONCESSIONS TO RIGHT PEOPLE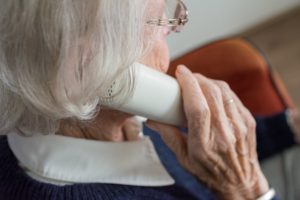 Many customers eligible for concessions are either unaware or do not access their benefits and miss out on helpful energy and water bill discounts. To help support customers in light of COVID, Energy Charter retailers are collaborating with partners across sectors, including Thriving Communities Partnership, water and the banking sectors, to reach eligible customers and inform them about available concessions. Need more info?  Link to concessions info on Energy Charter retailer's websites.
Led by ActewAGL and AGL, supported by Aurora, EnergyAustralia, Energy Queensland, Horizon Power, Origin Energy and Powershop in collaboration with Thriving Communities Partnership and the Water Services Association of Australia (WSAA).
#5 BetterTogether - ENERGY LITERACY FOR CULTURALLY AND LINGUISTICALLY DIVERSE COMMUNITIES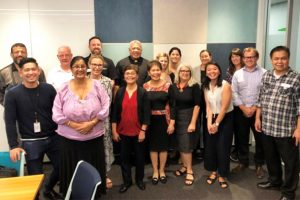 44% of Australians have low English literacy, including many from culturally and linguistically diverse (CALD) communities, making customer communications such as energy bills, letters and service updates not always accessible. To provide a platform for conversations around energy, Energy Charter signatories are supporting an innovative energy literacy online 'train the trainer' program run by Voices for Power.  The program is scheduled to commence in August -September 2020 in Western Sydney with key learnings to be shared across the Energy Charter signatories.
Led by AGL, Ausgrid, Endeavour Energy, Jemena and Origin Energy and supported by Essential Energy and Energy Queensland in collaboration with Sydney Alliance (Voices for Power).
#6 BetterTogether - NATIONAL CUSTOMER CODE FOR ENERGY BROKERS AND RETAILERS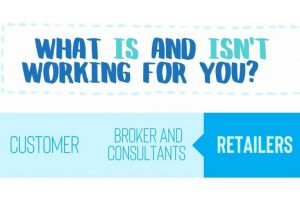 Energy brokers and consultants are a key part of the energy supply chain to deliver better customer outcomes. Energy Charter signatories are focused on building more trust in the relationships between brokers, consultants and retailers, to achieve better customer outcomes. A series of online workshops were held in June 2020 to hear from customers, brokers and retailers to:
Build an understanding of what is going on in this space, particularly from the customer perspective and how brokers and retailers can work together to improve customer experience and outcomes
Unpack the opportunities and challenges of a potential voluntary code of conduct
Discuss next steps to achieve better outcomes for customers
Following the workshops, the agreed principles are currently being drafted into a voluntary Customer Code for Energy Brokers and Retailers for stakeholder consultation in September 2020.
Led by EnergyAustralia and supported by AGL, CS Energy, Origin Energy and brokers, consultants and customer representatives.
#7 BetterTogether - DEIP ACCESS AND PRICING PACKAGE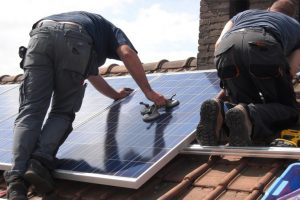 The Distributed Energy Integration Program (DEIP) aims to maximise the value of distributed energy resources for all energy users. The DER Access and Pricing work package explores how the economic regulatory framework for electricity networks can evolve to meet changing community expectations. The package aims to build consensus on equitable and efficient Distributed Energy Resources (solar, batteries, electric vehicles) access and pricing models, focused on customer-centric principles. It consisted of a series of stakeholder engagement workshops, complemented by expert studies into access and pricing options.
In July 2020, members of the Working Group, TEC and ACOSS, submitted a rule change request to the AEMC. In addition, two other rule changes were submitted to AEMC, one from St Vincent de Paul Society Victoria and the other from South Australian Power Networks (SAPN), that also reflect discussions and findings of the DEIP Access and Pricing Package.
Led by ARENA, Australian Council of Social Services, Australian Energy Market Commission, Australian Energy Regulator, Energy Consumers Australia, Total Environment Centre and supported by Energy Charter signatories AGL, Ausgrid, Endeavour Energy, Energy Queensland, Essential Energy, Horizon Power, Origin Energy and TransGrid.
#8 BetterTogether - 24/7 CONNECTIONS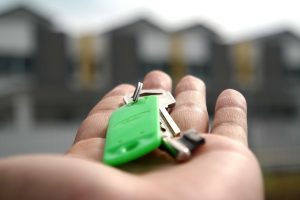 A large number of customers are without electricity supply when moving into a residence often due to the customer initiation of 're-energisation' requests outside of normal operating hours. Energy Charter signatories have come together with a vision to:
Customers have the option to connect their electricity supply, exactly when they need it.
Customers can remedy failed connections outside of current operating hours.
Customer outcomes will roll out in 3 phases, kicking off in one network, then expanding to the whole of Victoria and nationally
Live testing commenced in late 2019 with an average connection time of just 1.46 hrs. The initiative is currently expanding to a range of Energy Charter retailers across Victoria.
Led by EnergyAustralia and Jemena, with rollout to AGL, Origin and Powershop.
#9 BetterTogether - VICTORIAN GAS NEW CONNECTIONS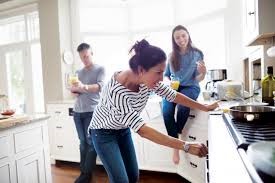 Given that new gas connections requirements differ across Victoria, Energy Charter signatories are co-designing one process to deliver a great customer experience. A number of Energy Charter gas distributors and retailers are collaborating on shared communications and processes for customers in a trial that commenced in May 2020. This will include better SMS communications with customers and measures to monitor ongoing success from the customer perspective.
Led by AGIG, AGN, APA, AusNet and current running a trial with Origin Energy.
#10 BetterTogether - GAS PIPELINE INFORMATION DISCLOSURE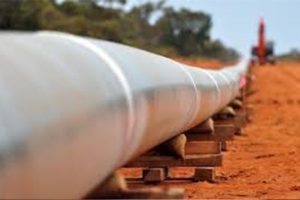 The vision for this #BetterTogether initiative is to increase gas pipeline sector transparency to improve customer and market outcomes. To achieve this, Energy Charter signatories in collaboration with the Australian Pipelines and Gas Association are facilitating a customer-led process to develop, refine and implement a set of specific proposals for improving pipeline information reporting to better enable informed decision making by customers during commercial negotiations.
The first round of independently facilitated workshops with gas pipeline customers were held in April 2020. APGA is actively developing initiatives in direct response to the feedback received from customers at the first round of workshops – details of which will be available soon. APGA news update
Led by the Australian Pipelines and Gas Association, supported by APA, AGIG and Jemena.
#11 BetterTogether - BUSHFIRE RESPONSE
In 2019/20, bushfires raged across the Australian East Coast, devastating a large number of our customers and communities. To ensuring those impacted were well-supported by Energy Charter signatories, this initiative focused on:
Information sharing across Energy Charter signatories, customer and community representatives and government
Leveraging experience from other natural disasters including the 2009 Black Saturday Victorian fires and the 2019 Townsville floods
Building frameworks and systems, including an agreed incident framework reporting between networks and retailers to support customers for future natural disasters.
Led by Powershop and supported by ActewAGL, AGIG, AGL, Ausgrid, Endeavour Energy, Essential Energy, Energy Queensland, EnergyAustralia, Jemena, Origin Energy, TransGrid in collaboration with Thriving Communities Partnership.
#12 BetterTogether - CUSTOMER VOICE @ BOARD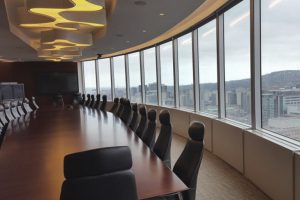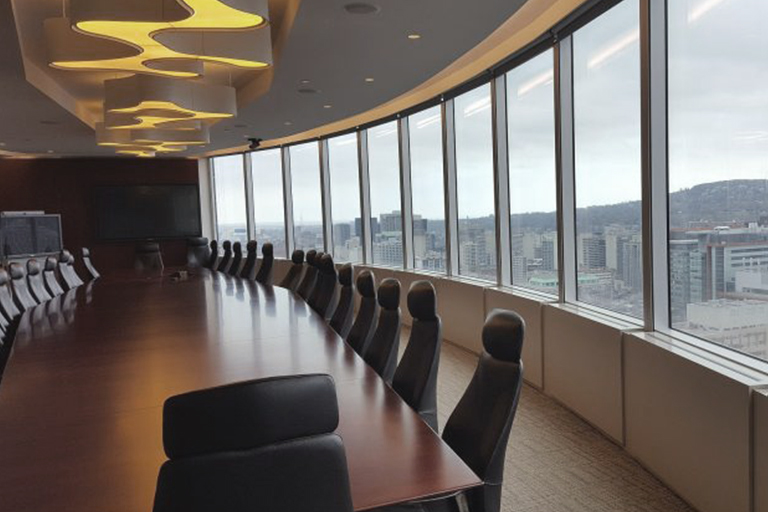 In its 2019 Report, the Independent Accountability Panel referenced the importance of embedding the customer voice at a Board level across Energy Charter signatories. On the basis of this recommendation, Energy Charter signatory Powerlink has invited the Chairs of Boards across the energy supply chain to participate in discussions about options and better practice examples to improve how the customer voice can be embedded at a Board level.
Led by the Chair of Powerlink Queensland and supported by CleanCo, Energy Queensland, Horizon Power and Stanwell.