Better Protections for Life Support Customers
Overview of the Better Protections for Life Support Customers
Focused on better protections for Life Support Customers informed by the Australian Energy Foundation Report on Life Support Customers funded by Energy Consumers Australia in 2022.
The Report outlined key findings based on research with over 4,000 Life Support Customers:
use their Life Support Equipment to make their life more comfortable
use their Life Support Equipment to sustain their life
of Life Support Customers do not have a plan in place for back-up power
mistakenly expected priority power restoration within 2 hours
have access to back-up power
For a summary of the Better Protections for Life Support Customers Draft Rule Change Proposal and initiative, you can download the info sheet here.
Working together to better protect Life Support Customers
Energy Charter Signatories have engaged with customer and patient representatives, the medical profession and the energy sector to consider how to better protect Life Support Customers.
The Energy Charter supported the set up of the Life Support Medical Advisory Group (LMAG) in 2022. It provides a forum where energy businesses and medical professionals could collectively explore and define the needs of Life Support Customers. The LMAG provided a unique opportunity to build and evolve effective and meaningful support programs for Life Support Customers and made a number of recommendations that underpin the Rule Change Proposal.
The LMAG includes representatives from:
Life Support Customer groups
Royal Australian College of General Practitioners
Royal Australian College of Physicians
Australian Medical Association
Electricity and Gas Distributors
Electricity and Gas Retailers
Regulators
Consumer bodies
Opportunities to better prioritise Life Support Customers
The LMAG identified critical opportunities to improve protections for Life Support Customers. The Draft Rule Change Proposal includes four key opportunities to improve support:

Targeted Life Support Equipment Definition
A more targeted definition of Life Support Equipment to ensure that customers dependent on power to operate life support machines are on the Life Support Registers and can be better prioritised and supported by the energy and medical sectors.

National Template Medical Form
To help Life Support Customers to provide evidence of their life support status more easily by an appropriate doctor. Includes a secondary support person who can be contacted in a power outage and indication of a permanent condition.

Template Back-up Plans
Access to a template back-up plan so that Life Support Customers have back-up to continue use their Life Support Equipment in times of power outages. The plan and process will be informed by their doctor.

Awareness + Engagement 
National awareness and engagement campaign on how being on a Life Support Register supports Life Support Customers. Co-designed and targeting Life Support Customers, medical practitioners and support people regarding the changes, need for re-registration and what they need to do.
Work underway until early 2024...
Thank you to all of the organisations and businesses who attended our sessions and provided feedback. 
Your responses were greatly appreciated and will be informing our next steps. 
Following our consultation sessions in October 2023, we are currently in the process of responding to the feedback and ideas we have received. Further co-development work is also underway with energy consumer representatives to ensure Life Support Customers under the existing definition are appropriately protected. 
We will be reaching out to more patient and health representatives to explore how to prioritise Life Support Customers who face life threatening circumstances if their Life Support Equipment loses power.
This includes:
The medical confirmation process; and 
The potential prioritised supports that can be offered to Life Support Customers in an unplanned outage.

Who is collaborating on this initiative?
Led by SA Power Networks and Essential Energy, with support from AGIG, AGL, Ausgrid, AusNet Services, Aurora Energy, Endeavour Energy, EnergyAustralia and TasNetworks. The AEMC and Energy WA have played an important role as observers, together with health advocates.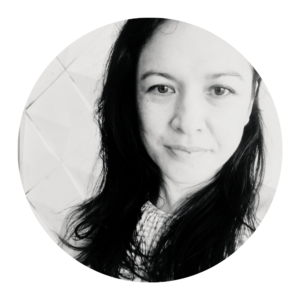 Reach out to our Director, Collaboration
If you would like more information about the #BetterTogether Life Support Customers initiative, including how you can get involved, please reach out to Bec Jolly Director, Collaboration.