The Energy Charter is an industry and customer led, world-first, whole-of-sector initiative to address customer expectations. 
Our vision is that together, we will deliver energy for a better Australia. 
The Energy Charter has five Principles with a number of principles in action:
We will put customers at the centre of our business and the energy system
We will improve energy affordability for customers
We will provide energy safely, sustainably and reliably
We will improve the customer experience
We will support customers facing vulnerable circumstances
The purpose of the Energy Charter is to progress the culture and solutions needed to deliver more affordable, reliable and sustainable energy system for all Australians in line with our community's expectations.
Our values are: "Be invested, make a difference", "Be open, learn, improve" and "Think big, be bold".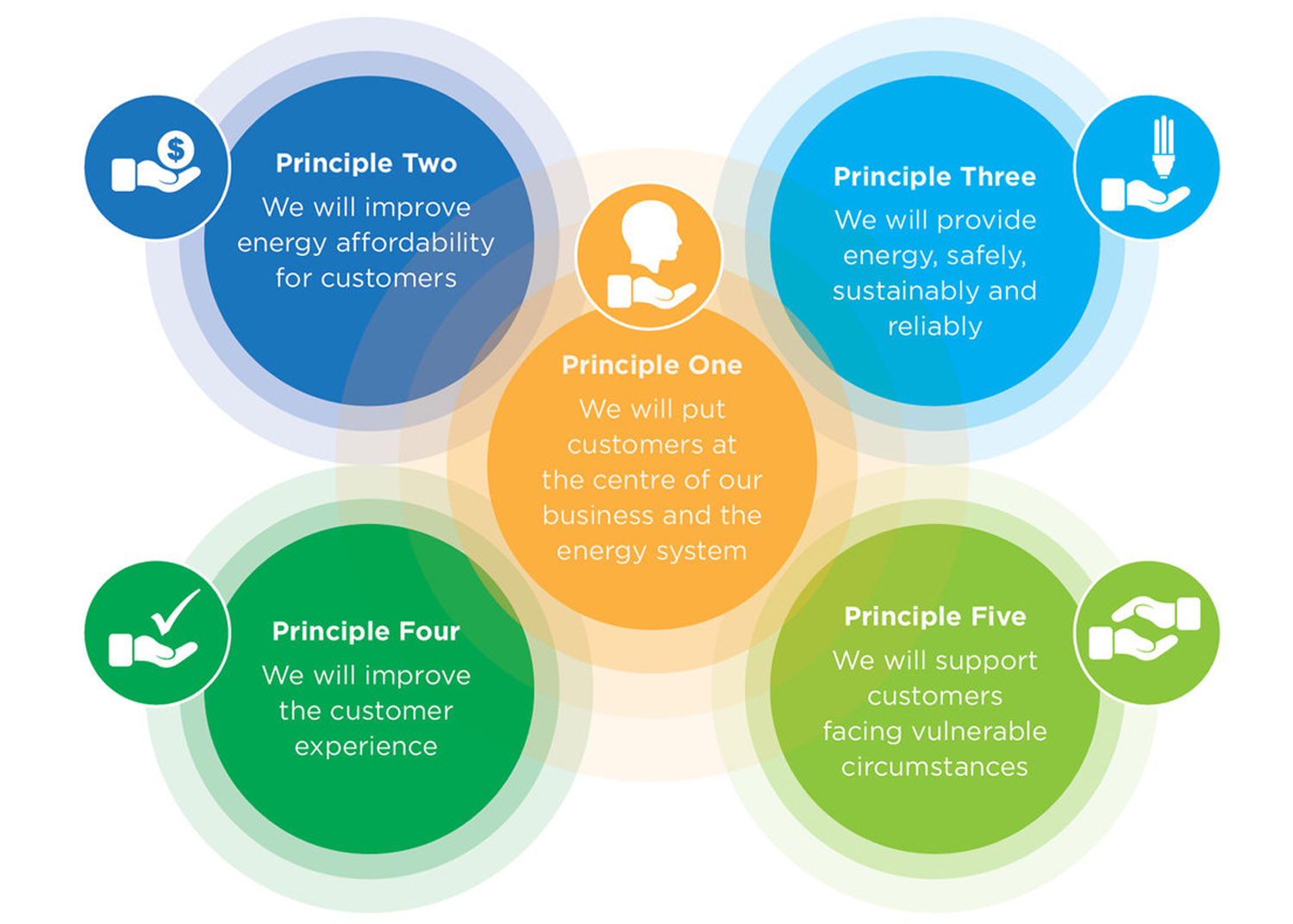 Energy Charter Principles
Background
In 2018, a number of Australian energy businesses across the supply chain came together with consumer and customer representatives to develop the Energy Charter. They recognised that better customer outcomes required a whole of sector response.
The development of the Energy Charter was a collaborative process with consumer and customer representatives sharing critical perspectives and insights. The Energy Charter was officially launched on 31 January 2019.
Disclosure requirements
CEO signatories of the Energy Charter agree to publicly disclose how they are delivering against the Energy Charter Principles annually through public disclosures. The Independent Accountability Panel reviews these annual disclosures, interviews the CEOs and engages with key stakeholders to produce an annual Independent Accountability Panel Report focused on encouraging continuous improvement.
The Energy Charter in Operation sets out further information on the governance of the Energy Charter, reporting requirements and the important accountability framework that underpins the Energy Charter.
Signing up
Signing up to the Energy Charter is voluntary. All of the energy sector, across electricity, gas and renewables are encouraged to join regardless of where they are in the supply chain.
To find out more, please contact the Energy Charter Director, Sabiene Heindl at director@theenergycharter.com.au.
The Energy Charter is a member of The Ethics Alliance –  a community of organisations with a commitment to lead, inspire and shape a better way of working and a better future.
To support the Energy Charter's vision, signatory representatives from across the supply chain collaborate through the following unique architecture using our agreed Ways of Working:
The CEO Council – consists of all the CEOs across the Australian energy sector that have committed to the Energy Charter and currently chaired by Frank Tudor, MD Jemena. The CEO Council meets quarterly to discuss strategic matters aligned with the Energy Charter commitments and provide guidance to the Industry Working Group.
Industry Working Group – consists of senior representatives from each signatory and is currently chaired by Powerlink with Horizon Power. The Industry Working Group collaborates together on high level Energy Charter related matters and progresses across-the-supply chain customer-focused #BetterTogether initiatives through their businesses. It works collaboratively with the End-User Consultative Group.
Communications and Stakeholder Working Group – made up of strategic communications and stakeholder representatives from across the Energy Charter signatories is currently chaired by Stanwell and Essential Energy. The Communications and Stakeholder Working Group focuses on building the credibility and reputation of the Energy Charter and engagement with key stakeholders including end-users, government and regulators.
Governance and Accountability Working Group – made up of a number of the Energy Charter signatories. The Governance and Accountability Working Group works with the Independent Accountability Panel and focuses on governance and financials for the Energy Charter.
Measures, Metrics and Maturity Working Group – made up of a number of the Energy Charter signatories, it is currently chaired by Jemena and Energy Queensland. The Measures, Metrics and Maturity Working Group works collaboratively to develop insightful metrics and measures, the form of annual disclosures and the Maturity Model.
The Energy Charter signatories are represented across the Australian energy supply chain: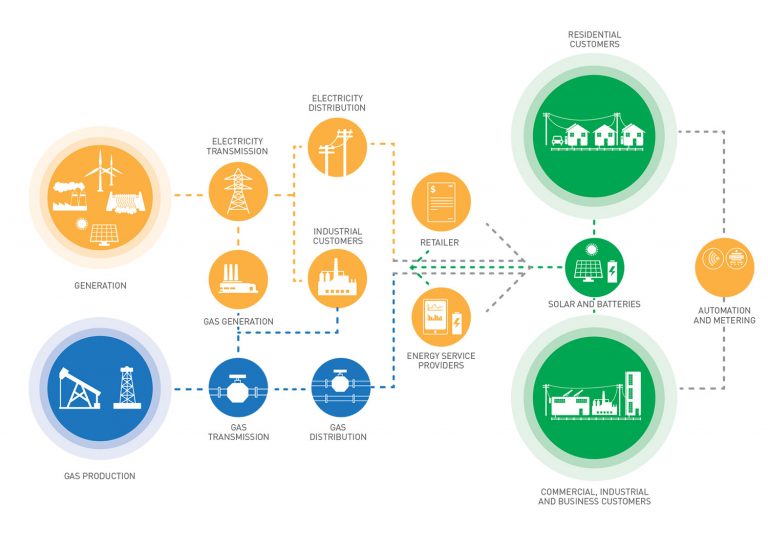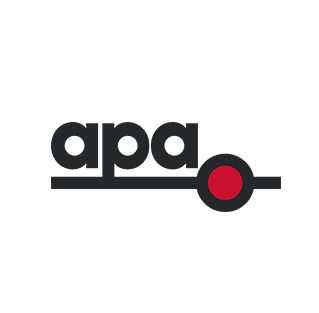 15,000 kilometres of natural gas pipelines that connect sources of supply and markets across mainland Australia. It operates and maintains networks connecting 1.4 million Australian homes and businesses to the benefits of natural gas. It owns or has interests in gas storage facilities, gas-fired power stations and renewable energy generation (wind and solar farms).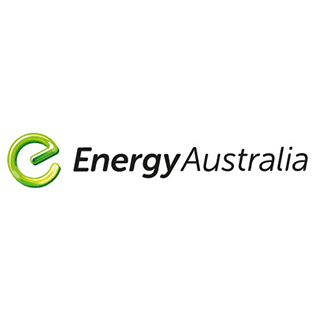 Provides gas and electricity to residential and business customer accounts in Victoria, New South Wales, the Australian Capital Territory, South Australia and Queensland. Supplies customers with energy from wholesale markets and its own coal and gas-fired power stations and renewable energy sources.
Including Ovida and Zinfra, Jemena delivers energy to over 1.7 million electricity and gas distribution customers across Victoria and New South Wales. The $11.5 billion company, also owns and manages some of Australia's most significant gas transmission assets including the Eastern Gas Pipeline, Northern Gas Pipeline, and the Queensland Gas Pipeline. Ovida delivers sustainable energy solutions to Australian businesses by offering them renewable energy services and products. Zinfra is a contracting business that provides engineering, design and construction as well as field based maintenance and operational services across gas and electricity assets.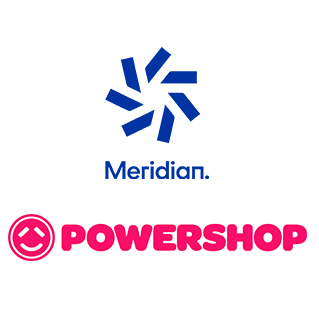 Meridian Energy is a renewable generator with wind farms and hydro power stations in three Australian states and various renewable assets in New Zealand. Powershop is an energy retailer with residential and business customers across Victoria, New South Wales, South Australia and South East Queensland.