The Energy Charter is a national CEO-led collaboration that supports the energy sector towards a customer-centric future.
Our vision is that together, we will deliver energy for a better Australia. 
The Energy Charter has five Principles with a number of principles in action:
We will put customers at the centre of our business and the energy system
We will improve energy affordability for customers
We will provide energy safely, sustainably and reliably
We will improve the customer experience
We will support customers facing vulnerable circumstances
The purpose of the Energy Charter is to deliver a more affordable, reliable and sustainable energy system for all Australians in line with our community's expectations.
Our values are: "Be invested, make a difference", "Be open, learn, improve" and "Think big, be bold".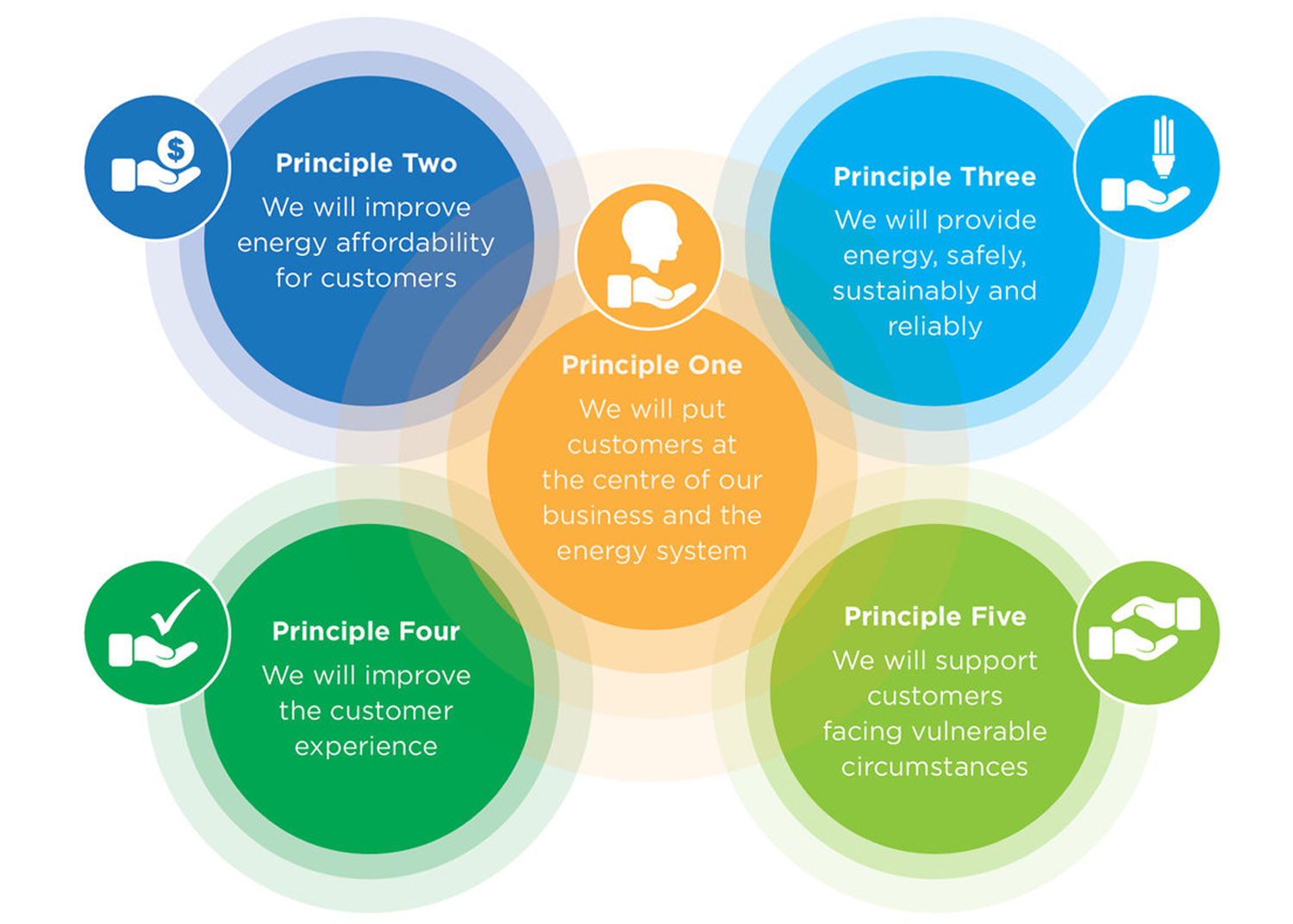 Energy Charter Principles
Background
In 2018, a number of Australian energy businesses across the supply chain came together with consumer and customer representatives to develop the Energy Charter. They recognised that better customer outcomes required a whole of sector response. The development of the Energy Charter was a collaborative process with consumer and customer representatives sharing critical perspectives and insights. The Energy Charter was officially launched on 31 January 2019.
Signing up

Signing up to the Energy Charter is voluntary. All of the energy sector, across electricity, gas and renewables are encouraged to join regardless of where they are in the supply chain.
To find out more, please contact our Executive Director, Sabiene Heindl at director@theenergycharter.com.au
The Energy Charter is a member of The Ethics Alliance –  a community of organisations with a commitment to lead, inspire and shape a better way of working and a better future.