Energy businesses across the energy supply chain have committed to the Energy Charter to progress the culture and solutions required to deliver energy in line with community expectations.
Our vision is that together, we will deliver energy for a better Australia.
The Energy Charter is industry led and is a world-first whole-of-sector initiative to address customer expectations.
Work on the Energy Charter commenced in February 2018 and it took effect from 1 January 2019. It was developed in consultation with stakeholders from the energy sector, customer forums and representative bodies. The release of the Energy Charter followed a public consultation period in September 2018.
The Energy Charter is focused on embedding customer-centric culture and conduct in energy businesses to create real improvements in price and service delivery, through commitment to the Five Principles.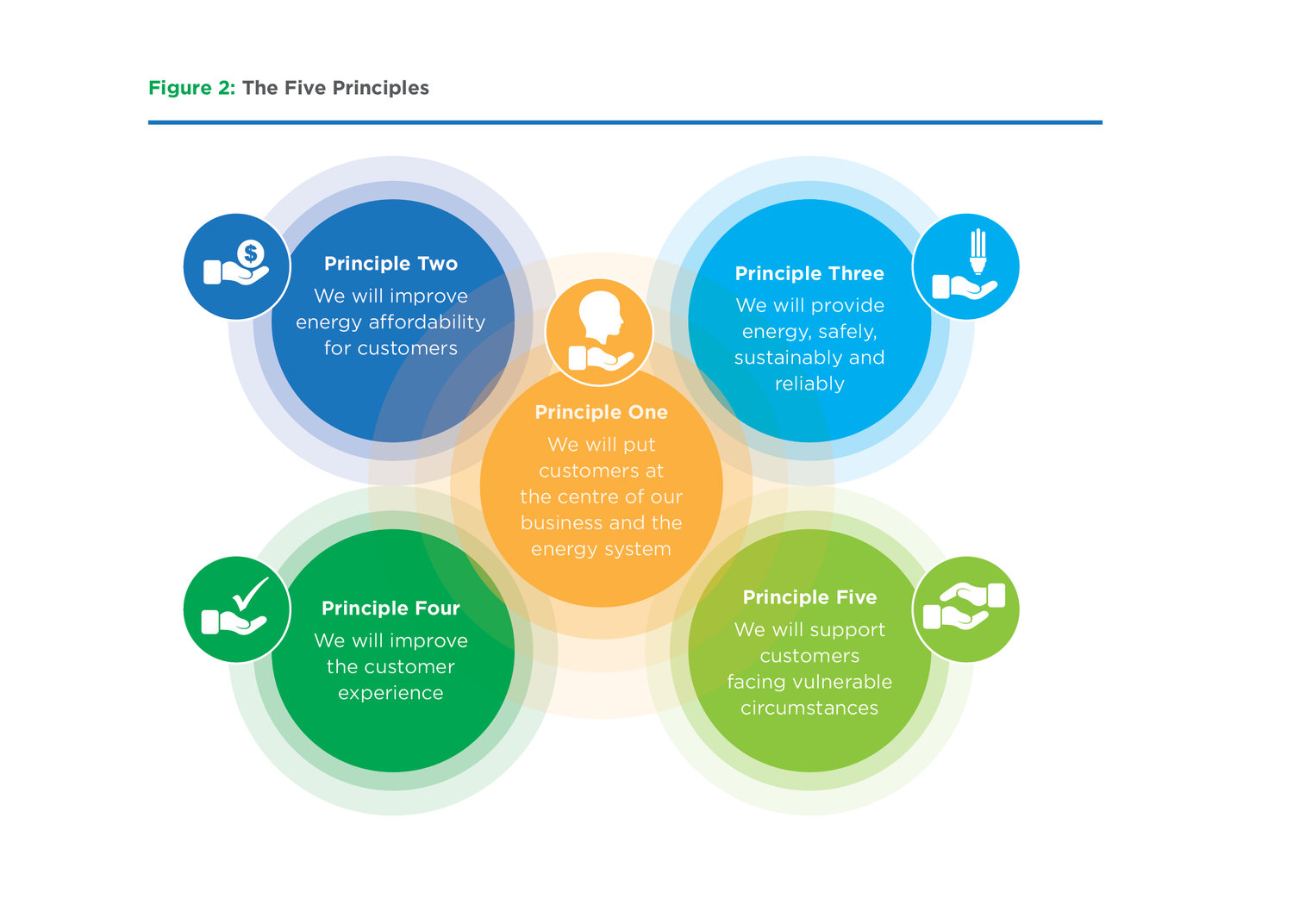 The Energy Charter is a principles-based disclosure regime that can be applied to all businesses across the gas and electricity supply chains.
Those who commit to the Energy Charter will agree to publicly disclose how they are delivering against the Energy Charter Principles.
It is critical that energy businesses are transparent and accountable for their statements. An independent accountability panel will review disclosures and produce an annual evaluation report. The Energy Charter in Operation sets out information for those businesses looking to commit to the Energy Charter. It also sets out the approach to governance, reporting and accountability that underpins the Energy Charter.
Signing up to the Energy Charter is voluntary and all energy businesses are encouraged to join.
To find out more contact the Energy Charter Director: director@theenergycharter.com.au.