Better Practice Social Licence Guideline
Social licence and the energy transition
The Better Practice Social Licence Guideline has been developed as part of the #BetterTogether Landholder + Community Social Licence initiative, focused on social licence within the energy transition. 
Our energy businesses recognise that transmission development projects, as well as the maintenance of existing infrastructure, can impact the agricultural operations, lives and livelihoods of agricultural landholders. 
They also understand that they have a responsibility to recognise and minimise these impacts and work towards shared value outcomes for everyone. 
The co-design and development of the Energy Charter's Better Practice Social Licence Guideline was critical to developing a deeper understanding of:  
The ways electricity transmission infrastructure impacts agricultural landholders and their communities

 

The principles that underpin how to build and maintain social licence for landholders and communities affected by transmission developments

Practical opportunities to minimise impacts and deliver shared value during the planning, construction, operation and decommissioning of transmission infrastructure.

 
By validating impacts and identifying opportunities to improve outcomes for agricultural landholders, the Better Practice Guideline supports transmission businesses to better understand and act on, the factors that contribute to building trust and maintaining social licence with agricultural landholders and their communities.
The Better Practice Guideline is also intended to support agricultural representatives, landholders and host communities to raise and discuss known impacts and work constructively with transmission businesses to achieve shared value outcomes.
Better Practice Social Licence Guideline
Ag + Energy Collaboration 
Every stage of this #BetterTogether initiative has been a collaboration – from designing the landholder survey, to analysing the results and developing the Better Practice Guideline. 
Our dedicated Community Outcomes Group (COG) included representation from the Ag Energy Taskforce, Australian Energy Infrastructure Commissioner, Bundaberg Regional Irrigators Group, National Farmers' Federation, National Irrigators Council, RE-Alliance, Tasmanian Farmers and Graziers Association, Queensland Farmers' Federation and Victorian Farmers Federation.  
A special thank you to all COG members for their knowledge, insights and commitment to developing this Better Practice Guideline.   
Our Industry Collaborators included Energy Charter Full Signatories Transgrid (NSW, ACT), Powerlink Queensland (QLD) and TasNetworks (TAS) + #BetterTogether Collaborators AusNet Services (VIC) + ElectraNet (SA). 
Our research partner was KPMG Australia.
Better Practice Engagement
Engaging meaningfully with landholders and affected communities is essential the putting the social licence principles of procedural fairness and partnership into practice.
The Better Practice Guide to Landholder and Community Engagement underpins the Better Practice Social Licence Guideline. It was launched at a National Farmers Federation event on 15 September 2021 and co-designed by the National Farmers Federation, Queensland Farmers Federation, NSW Farmers Federation, Victorian Farmers Federation, AgForce Queensland, Cotton Australia and Energy Charter signatories APA Group, Powerlink Queensland, TransGrid with support from Essential Energy and Jemena.   
"Collaboration through the Energy Charter has enabled the National Farmers Federation the opportunity to directly engage with the energy industry as whole, work effectively to overcoming challenges and create shared outcomes" 
The Better Practice Guide sets out what landholders and communities can expect when engaging about new or existing energy assets and aims to: 
Share the high-level principles that help guide engagement with landholders and communities

 

Assist in the management of impacts

 

Guide any mutual value opportunities which may exist

 
Its primary purpose is to encourage better engagement and outcomes for landholders and communities and applies to a range of different projects and assets including new or existing electricity transmission lines or substations and new or existing gas pipeline assets i.e. transmission lines and gas pipelines. 
Gerard Reilly, General Manager Communications, Customer & Engagement, Powerlink Queensland said the Better Practice Guide will be a vital resource for communities and the energy industry.
"The transformation of the power system will see the need to build new transmission infrastructure, particularly to facilitate new renewable energy connections. Our challenge as an industry is to engage early with communities that are impacted by this infrastructure, better understand their concerns and needs and then work with them to minimise impacts and maximise benefits."
Want to learn more about the Better Practice Guideline?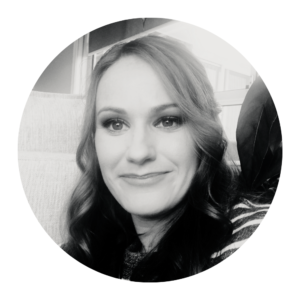 Reach out to our Director, Innovation
If you would like to learn more about the Energy Charter's Better Practice Social Licence Guideline, or the research project that informed it, please reach out to Amy Abraham, Director, Innovation.