Ag + Energy Social Licence Roundtable
As we continue the transition to renewable energy, genuine collaboration is essential to achieving better outcomes for landholders and regional communities. 
The Ag + Energy Social Licence Roundtable is coordination and collaboration platform, which identifies strategic issues at the nexus of energy and agriculture and encourages collaboration across participants. 
Applying a social licence lens to all discussions, we identify what's working and areas for continuous improvement, encouraging and tracking action through our energy and agriculture network.
As Australia moves towards a renewable energy future, a growing number of agricultural landholders are being approached to host energy infrastructure on their land. Simultaneously, many regional communities and landholders are concerned about energy costs and looking for opportunities to innovate, including by becoming energy generators. 
The Roundtable:
Drives better landholder and community social licence outcomes through the energy transition
Elevates discussions from the Ag Energy Taskforce and other relevant forums to a strategic level
Feeds into to relevant processes run through AEMO and other relevant government and market bodies
Operates as a clearing house of strategic issues rather than seeking to resolve all issues within the roundtable.
September 2023 Roundtable Actions, Agendas & Outputs
The Ag + Energy Social Licence Roundtable met on 20 September 2023. 
Ahead of the meeting the Ag Energy Taskforce have also provided a Communique on Strategic Issues for Action to guide discussion at the Roundtable.
September 2023 Presentations
June 2023 Roundtable Actions, Agendas & Outputs
On 22 June 2023, the Energy Charter teamed up with the Ag Energy Taskforce and the 2023 National Renewables in Agriculture Conference and Expo to host a special Ag + Energy Roundtable event.
The Roundtable event invited conference speakers and participants to reflect on the conference and ask the critical question; where to from here?
Together, we unpacked opportunities for farmers to play a greater role in decarbonising the grid and explored how key challenges could be addressed through collaboration between the ag and energy sectors.
Who is collaborating on this initiative?
Energy sector collaborators
Energy Charter Signatories AEMO, AusGrid, AusNet Services, Endevour Energy, Essential Energy, Marinus Link, Powerlink Queensland, SA Power Networks, TasNetworks and Transgrid all participate in the collaborative, forum. 
A range of other energy businesses, energy sector industry bodies and government representatives also attend.
Ag sector collaborators 
The Ag + Energy Social Licence Roundtable is independently chaired by Joy Thomas (formerly National Irrigators Association and convener of the Ag Energy Taskforce). 
The Roundtable works in tandem with the Ag Energy Taskforce, chaired by Dale Holliss of Bundaberg Regional Irrigators Group (BRIG).
Founding ag sector and community representatives include, the office of the Australian Energy Infrastructure Commissioner, Business NSW, Central Irrigators Trust, Cotton Australia, Dairy Australia, National Farmers' Federation, National Irrigators Council, NSW Farmers, Murrumbidgee Irrigation, Pioneer Valley Water, RE-Alliance, Tasmanian Farmers and Graziers Association, Queensland Farmers' Federation and Victorian Farmers Federation.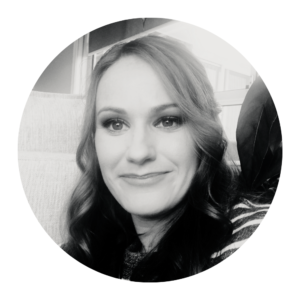 Reach out to our Director, Innovation
If you would like to learn more about the Energy Charter's #BetterTogether initiative on Landholder and Community Social Licence, or join the Roundtable, please reach out to Amy Abraham, Director, Innovation.