Are you missing out on energy concessions?
Discover who is more likely to be missing out
From our June 2023 research in partnership with independent outcome evaluators at Melbourne University's Melbourne Institute, as part of Taking the Pulse of the Nation survey, shows a whopping 60 percent of eligible Australians entitled to energy bill concessions are failing to claim them.
Sunrise Special Report: Power down your energy bill
This research was recently featured on Channel 7's Sunrise to Australia wide, reaching millions of people to help raise awareness on those missing out on energy concessions.
In the segment, Kerry, a nurse from VIC discovered she could access energy concessions since she had a Health Care Card.
"Over 3 years, I've probably saved roughly $700-750 … When you are saving between your electricity and gas, perhaps that $50 over the quarter, that's an enormous amount to save that can go to other things."
The research shows that millions of Australian households are missing out on hundreds of dollars worth of savings because they don't know they're eligible for concessions.
Do you have a Commonwealth Concession Card?
In an independent survey of nearly 1,000 Australians found some staggering numbers of Commonwealth Concession Card holders who are missing out on eligible concessions. 
Did you know that:
Over 40% are Health Care Card Holders
Over 50% are Pension Card Holders
Women are slightly more likely to be eligible for concessions
Women are also slightly more likely to be missing out
Nearly half of those missing out are aged 65+, significantly the largest age group than any other missing out.
How does your state stack up?
In an independent survey of over 1,000 Australians found that Victoria has the highest number of customers applying for energy concessions in Australia, whereas New South Wales and Queensland have the highest number of customers missing out on energy concessions in Australia.
Don't miss out on government support
Ongoing energy concessions can help reduce electricity and gas bills. Today, many people are facing increasing energy prices and other cost-of-living pressures. 
Do you, or someone you know, have a Commonwealth concession card such as a Centrelink Pensioner Concession Card, Centrelink HealthCare Card or Veterans' Affairs Gold Card?
Then you may be missing out on energy concessions that are yours.
NT residents: What do you think about saving money on your energy bills?
This month we opened another national survey on how Australians are making ends meet to pay their energy bills. We're working with Jacana Energy, NTCOSS and SAFCA(NT) to make sure we hear from Territorians about what you are doing to pay your energy bills.
The survey takes about 3-4 minutes to complete and is now open.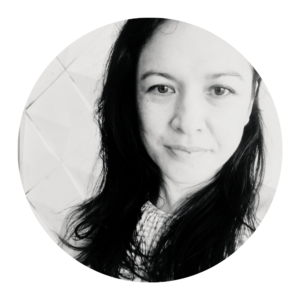 Reach out to our Director, Collaboration
If you would like more information about the Concessions Awareness and Engagement Campaign, including how you can get involved, please reach out to Bec Jolly Director, Collaboration.