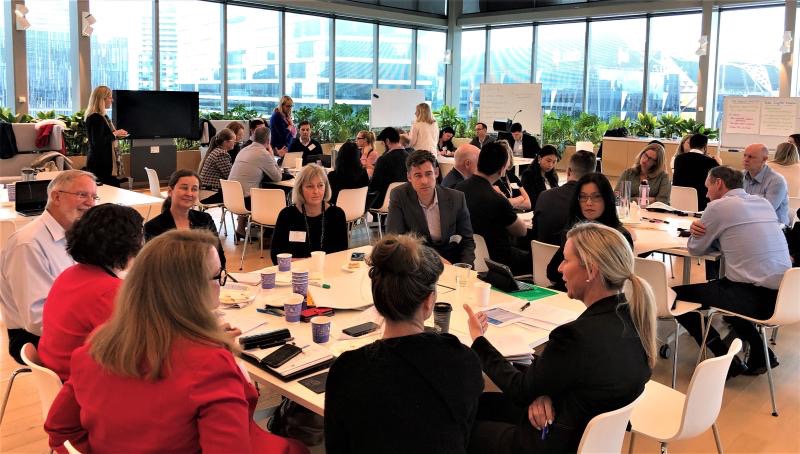 "Businesses within the energy sector are at different levels of maturity when it comes to engaging with customers and communities, so this toolkit helps to support their engagement in the best way." – Nives Matosin, APA Group
Customer voice is critical for cultural change towards customer-centricity. When properly structured and applied, authentic customer engagement can provide practical insights into what's working, what's expected and what's important to our customers. Importantly, this enables energy businesses to remain adaptable and responsive to customer needs and expectations within the continuously changing and transforming market.
The Better Practice Customer Engagement Toolkit offers a framework for putting this into action. It includes:
Types and examples of better practice principles that demonstrate ways to be genuine, open and inclusive with different groups of customers and stakeholders as highlighted in the Energy Charter Shared Learning Customer Engagement Platform
Key considerations when designing an engagement process including defining a purpose, who to engage, what topic and useful tools such as to the IAP2 Spectrum framework
How to encourage better outcomes highlighting the importance of closing the feedback loop and planning future engagement opportunities.
The Better Practice Customer Engagement Toolkit was developed through the #BetterTogether 'Know your Customers and Communities' initiative led by APA and Essential Energy, supported by Endeavour Energy, Energy Queensland, Jemena, Horizon Power, Powerlink Queensland and TransGrid.
"This #BetterTogether initiative enables collaboration within the energy sector towards shaping business culture and decision making based on the voice of the customer. We hope the energy sector finds that this toolkit can be used far and wide to encourage better engagement with Australians." – Karyn Looby, Essential Energy