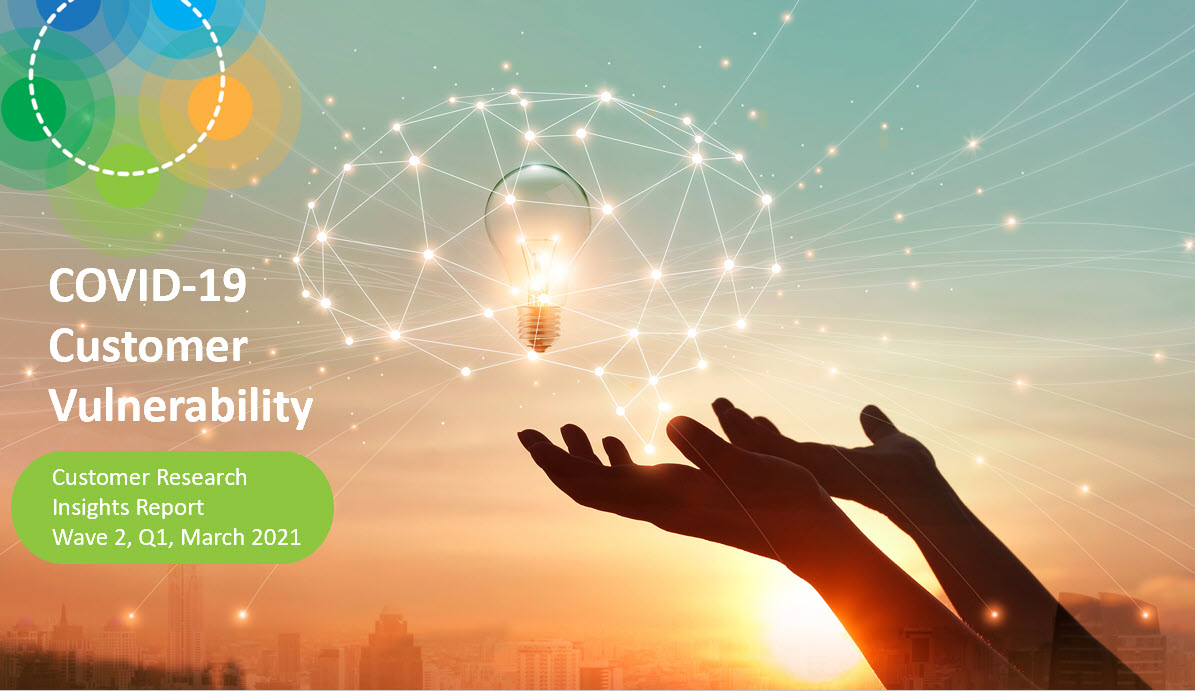 Supported by Energy Charter signatories Jemena, ActewAGL, Energy Queensland, Essential Energy and Powershop, together with Simply Energy, we are excited to share the Report and Placemat for the Wave 2, COVID-19 Consumer Vulnerability Research – Quarter 1, March 2021.
This research was conducted by Deloitte to understand the degree of customer vulnerability, as well as customers' consumption and sentiment towards energy in the context of the COVID-19 pandemic via survey between February 11th to February 21st 2021. It relevantly found:
36% of people are optimistic about Australia's economic direction
50% of people agreed that COVID-19 had increased their stress levels
41% of people on JobSeeker reported that financial stress keeps them up at night
36% of people indicated that they are spending more on energy bills over the last 3 months
A range of survey responses are trending positively (when compared to Wave 1), pointing to signs of recovery
The pandemic has increased stress levels for many, and significant concern about the lasting impacts of COVID-19 will see that trend likely continue
The impacts of COVID-19 are being felt more significantly by vulnerable groups. But it is JobSeekers who are falling further into hardship
There is an upward trend in both those receiving and potentially needing support, in response to the increase in energy bills and the balancing of household spend
The snapshot Placemat and full Report are now available on Energy Charter website.