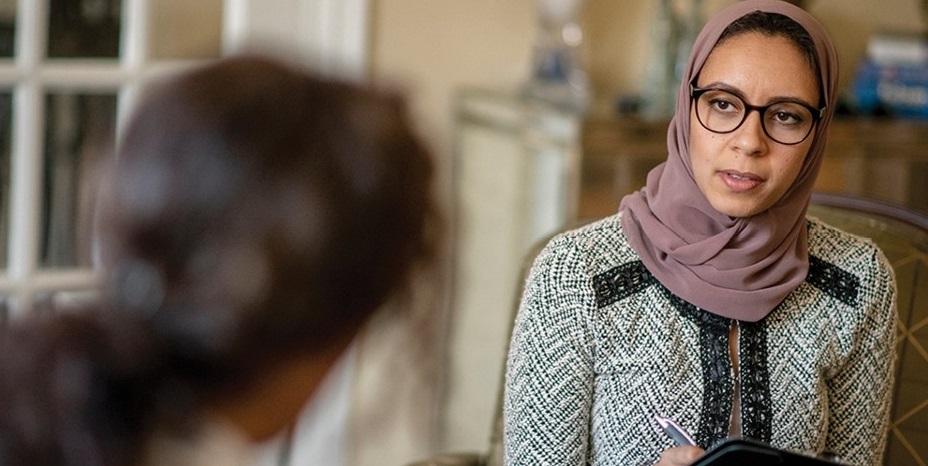 How can I better manage my energy bills? What financial support is available and how can I access it? What about energy efficiency? These are some of the questions asked by customers accessing the Uniting Energy Support Program, supported by Energy Charter signatories APA, CS Energy, Jemena, Endeavour Energy, Energy Queensland, Essential Energy and Powerlink under Energy Charter Principle Five – we will support customers facing vulnerable circumstances.
Uniting's Energy Support Program was initially set up in September last year to help Australians most impacted by COVID-19 as part of the Energy Charter commitment of $1.5 million to support vulnerable customers impacted by COVID.
The program offers tailored, one-on-one advice and assistance to energy customers across New South Wales, Queensland and Victoria, and now, with increased need to support Australians impacted by cost-of-living pressures, support like this has become even more important.
"Our program focuses on energy efficiency advice through behaviour change. We aim to help people understand the relationship they have with their appliances and how that impacts their bills. We then give advice on how to get the most out of their appliances without it costing too much. This helps to reduce the household's ongoing bills.
We also make sure people are accessing supports, concessions and affordable payment plans provided by their energy retailer. We help participants to understand their bills, their rights and make sure they get access to any debt relief grants or vouchers that might be available in their state. This helps to reduce outstanding debt and takes away the threat of disconnection." – Matt Cairns, Uniting Vic Tas Senior Manager – Energy and Financial Literacy
The Uniting Energy Support Program also works collaboratively by referring to other community programs such as financial counselling and emergency relief supports if additional needs are identified.
"If people have debts with their energy provider, they are more than likely to have debt with their credit card, in rent arrears, or going without other essentials such as medicine, food or kids clothes to try and make ends meet " Matt said.
Case Study: Unable to cover cost of electricity/gas bills.
Meet Naomi*…
Naomi is from a culturally and linguistically diverse (CALD) background and has experienced domestic family violence in the recent past. Because of her experience Naomi now lives with post-traumatic stress disorder (PTSD) and has physical disabilities. She is a single parent, on a fixed Government pension, living in social housing with her young adult children.
Naomi has had issues receiving Centrelink in the past which has caused problems keeping on top of essential expenses, including energy bills. This has also impacted on her ability to make rental payments and cover other expenses. She requires continual care in the home and support to access her community. Energy debt has accumulated since she was unable to cover cost of energy usage or maintain payment plans set up in the past.
Through the Uniting Energy Support Program, Naomi received:
Energy efficiency advice to ensure she could reduce electricity and gas consumption to safe and affordable levels.
Help with her energy retailer to review her payment plan, flag her account as 'life support' and a receive a medical rebate form to apply for the medical equipment supplement through Centrelink.
Backdated concession rate to help reduce some of the outstanding debt.
Naomi also was referred to:
Emergency relief program for supports with food, petrol vouchers, and phone bill.
Centrelink multicultural services for advocacy support to check Centrelink concessions and payments.
Tenancy Advice line for advice on rental payment with social housing.
Local support program for white good replacement and food vouchers.
Naomi and her carer were extremely appreciative of the referrals to further supports and for highlighting the lack of concessions for over 1 year. The backdating of the concession will support her to reduce her current debt but also with her future bills.
*All identifying information has been replaced
To date, the Uniting Energy Support Program has received around 260 overall referrals from individual householders with 195 completing appointments and 551 overall interactions with clients.
"As Energy Charter signatories, it's really important to us that we do our part to tackle disadvantage and support our customers as they navigate the energy sector," said Jemena's Executive General Manager of Energy Networks, Shaun Reardon.  
"Our partnership with Uniting Vic.Tas – the Uniting Energy Assist Program – empowers customers across our electricity network in Melbourne and gas network in New South Wales to take charge of their energy bills, access available support, and learn easy energy saving tips through over-the-phone home energy appointments.
"Uniting have been fantastic project partners, and with their support we have been able save customer's $650 on average, while also enhancing their understanding of the often complex energy sector."
To learn more about the Uniting Energy Support Program, work to prevent energy debt and help connect your customers with support, please contact Matt Cairns, Uniting Vic Tas Senior Manager – Energy and Financial Literacy via email matt.cairns@vt.uniting.org