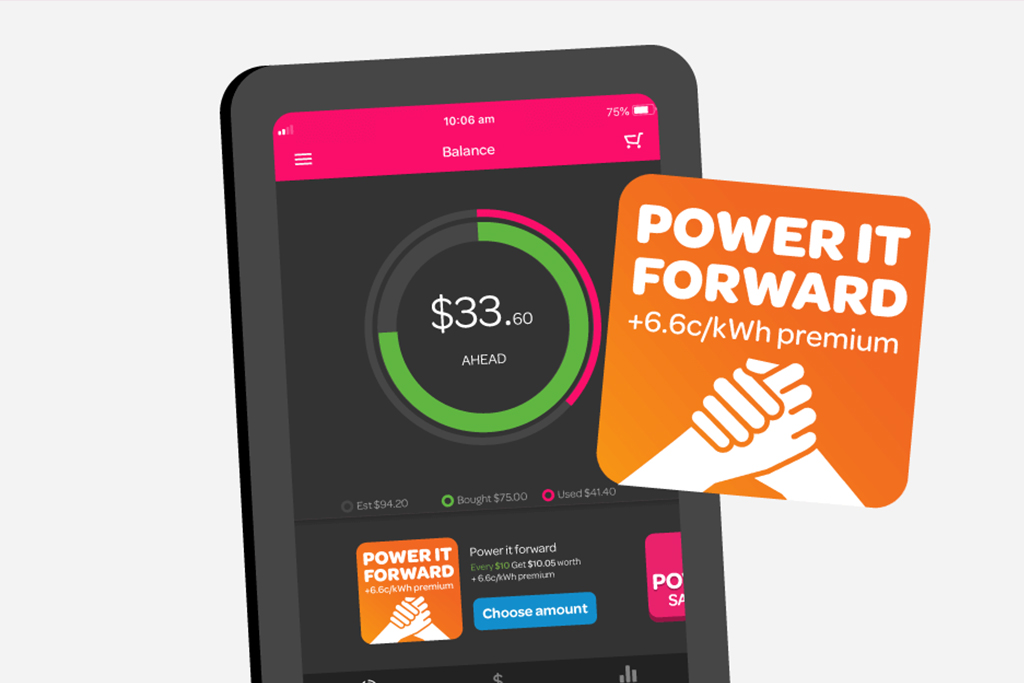 In January, Powershop launched the 'Power It Forward' program to help customers and others in bushfire-impacted communities by donating a bit extra when paying their bill.  In four weeks, 12,500 customers and a kick-starter from Powershop raised $185,000. 
This was distributed to customers across 265 bushfire-impacted postcodes, providing bill relief to impacted customers or giving them the opportunity to pay it forward to support local cafés, retail and other small businesses in the area. An example of the Energy Charter principles in action.
Fast forward only two months from the bushfires to COVID-19, and the 'Power It Forward' program was launched again this time to support Powershop's small business customers doing it tough. By putting customers at the centre of their business, Powershop have leveraged their community network to support vulnerable customers and improve their customer experience.
"We wanted to do something together with our customers, to help those who have been most affected by COVID-19. The Power It Forward program has been designed to support the community connection between our customers and it's just one way we can provide some relief for small businesses that are on the road to recovery." Jason Stein, CEO Powershop.
With a kick-start contribution of $50,000, and a pledge to match customer contributions dollar for dollar up to $100,000, the Powershop goal is to raise $250,000 that will be used to support Powershop's small business customers facing vulnerable circumstances.  This is how an agile corporate response puts the Energy Charter principles directly into effect for customers.
The money contributed to the 'Power It Forward' fund will be distributed to eligible small business customers to provide financial relief on their energy bills. To support the program, Powershop is also actively checking in on their small business customers and offering advice about accessing other support services if they need it.
"This program is an opportunity for our customers to do what was always in their nature to do. Time and time again, we've seen our customers go above and beyond to support their community" but also the environment. It's a privilege to manage a program that facilitates and deepens our customers' connection with the Powershop community and is a reflection of our commitments as a member of the Energy Charter." Monica Cheah, Marketing Engagement Lead, Powershop.
Beyond 'Power It Forward', Powershop has a range of support options available to both residential and business customers impacted by COVID-19. For more information click here.