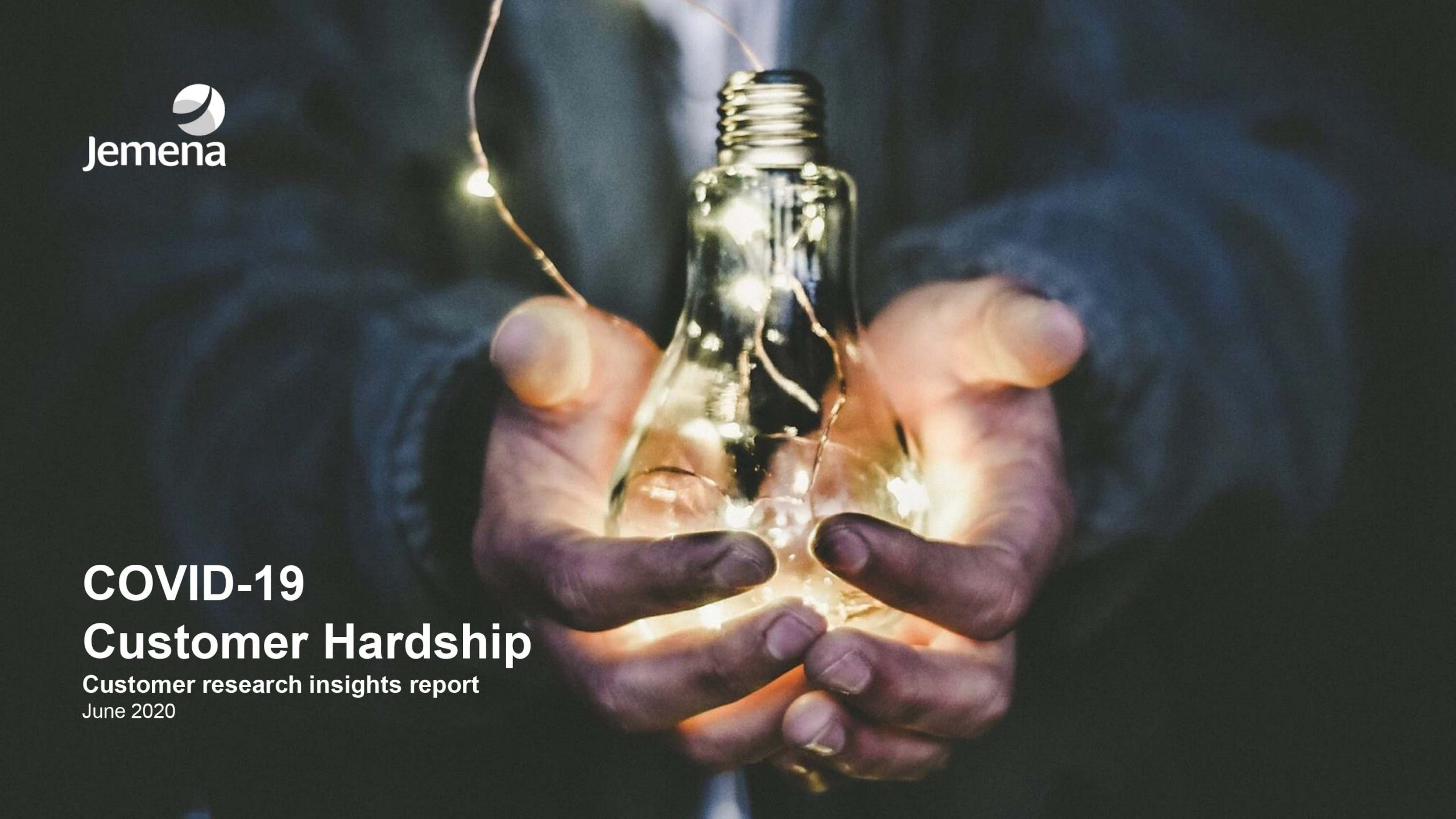 As part of their commitment to energy consumers made through the Energy Charter, Jemena in partnership with Deloitte, have conducted research into how electricity consumption, customer sentiment and behaviours might have changed during the COVID 19 pandemic.
"It's incredibly important to understand how COVID-19 is impacting people and identify 'at risk' communities, so that we communicate clearly, through the appropriate communication channels and put operations in place that quickly support them – particularly those experiencing unprecedented challenges. This is a social issue and we must work collaboratively across the energy supply chain to prove the value that we bring"  – Andrew Davis, General Manager, Strategy and Commercial at Jemena
The research was conducted between 20-27 May 2020 via a series of survey questions to 921 respondents, broadly representing the demographics of Jemena's Electricity Network customer base. The focus was to measure the nature and extent of change in customer circumstances, their primary concerns, and the challenges they foresee going forward for example:
44% of respondents experienced a reduction in their household income.
23% believe that COVID-19 will impact their household income for 10+ months
27% respondents are currently receiving Job Keeper or Job Seeker payments
45% of respondents receiving income supplements are concerned with their ability to pay their electricity bill once the Job Keeper and Job Seeker is cut off
In addition to this, the research also invited feedback from customers on new ideas and support models being proposed. The main themes arising from the customer survey include:
Decreasing incomes. Increasing unemployment – COVID 19 has led to many households being financially impacted. 44% of respondents reported a decrease in income. At the same time, 39% of respondents had their hours reduced or became unemployed. Given the forecasted rise in unemployment, the number of respondents experiencing income decreases and job losses is expected to increase.
Optimists vs. Pessimists – Most respondents fall into two buckets, those that believe COVID-19 will no longer impact them within the next 16 months (46%), and 23% that believe it'll affect them for 10+months. This research was conducted prior to the second lockdown in Victoria.
Assistance will still be needed – Income supplements have cushioned some of the financial blow from COVID 19, with 27% of respondents receiving JobKeeper or JobSeeker payments. Nearly half of all respondents have however indicated that they are concerned with their ability to pay their bills once payments end.
Conditions won't be favourable for a while – Hardship is anticipated to continue as economic conditions such as GDP and unemployment remain unfavourable. The recent second wave of COVID- 19 will most likely have a sustained impact on customer circumstances.
A clearer view of customer perceptions, concerns and expectations will better enable Jemena's customer service and support models to continually adapt to the pandemic and the evolving challenges it presents. Importantly, Jemena is working collaboratively across the 19 Energy Charter signatories to share these customer insights and further inspire support for all Australians impacted by COVID-19.
Download the full report: Jemena COVID- 19 Customer Hardship Customer Research Insights Report, June 2020