Our commitment to drive customer-centred cultures within the Energy Charter signatories guides our strategic roadmap.
Under our strategic roadmap, our objectives are to:
Drive #BetterTogether collaboration across the supply chain to deliver better customer outcomes
Provide an authentic disclosure process that focuses on trust and transparency 
Ensure a credible Independent Accountability Panel that encourages continuous improvement in customer outcomes
More awareness, engagement and support for the Energy Charter across the energy sector. 
The Energy Charter signatories collaborate and engage with the End-User Consultative Group, which is made up of close to 20 end-user representatives from across customer advocates, small business and large commercial and industrial customers. It is currently chaired by Independent Chair, Cath Smith.
The role of the End-User Consultative Group is to work collaboratively with the Energy Charter signatories to provide:
A barometer of consumer and community expectations
Feedback to the Independent Accountability Panel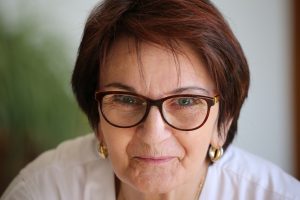 Independent Accountability Framework
It's critical that signatories are transparent and accountable for their commitments to better customer outcomes through the Energy Charter.
The purpose of the independent accountability framework is to add value to customers and energy businesses by identifying positive outcomes and endeavours being undertaken by signatories and providing guidance, based on stakeholder consultation, on where there are opportunities for improvement, rather than focus on internal processes, 'box ticking' compliance or indicators that are measured through mandatory reporting to other organisations.
Authentic and transparent disclosures
As part of their commitment to the Energy Charter, CEOs agree to publicly disclose how they are delivering against the Energy Charter Principles and principles in action annually through public disclosures and meetings with the Independent Accountability Panel. From 2020, the signatories will also assess their maturity against the Energy Charter Maturity Model, indicating where on the maturity scale they are, where they intend to progress to, over what period and how they plan to achieve this.
Independent Accountability Panel
During 2020-2022, the Independent Accountability Panel is made up of:
Ms Clare Petre, Chair
Dr Cassandra Goldie, CEO of the Australian Council of Social Service, Consumer Representative
Mr Andrew Richards, CEO of the Energy Users Association of Australia, Business Representative
The purpose of the Independent Accountability Panel is to constructively assess outcomes delivered by individual signatory businesses and the whole energy sector over time.

The Independent Accountability Panel reviews Energy Charter signatories' annual disclosures, interviews the CEOs and engages with key stakeholders through forums and submissions to produce an annual Independent Accountability Panel Report focused on encouraging continuous improvement in the energy sector.
Download the Independent Accountability Panel's 2020-22 Terms of Reference.