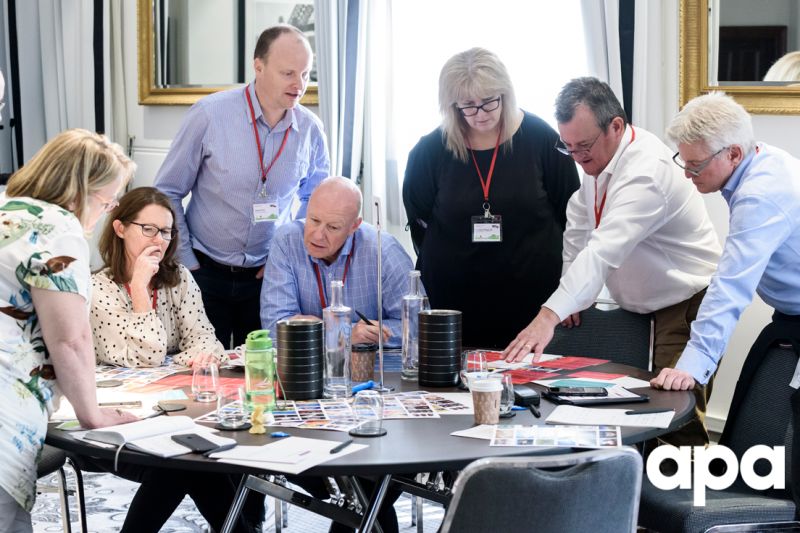 #BetterTogether – Know your Customers and Communities is a key initiative of the Energy Charter focused on ensuring diverse customer and community voices are heard at all levels within businesses, and across the sector, to shape the expectations of the energy industry.
Delivering against Principle 1: We will put customers at the centre of our business and the energy system, the latest example of #BetterTogether – Know your Customers and Communities initiative in action is APA's Stakeholder Advisory Panel. Similar to other industry-leading customer and stakeholder engagement groups from Energy Charter signatories such as Essential Energy and Aurora Energy, APA's Stakeholder Advisory Panel is designed to share what they're doing with stakeholders and the broader community, as well as gain insights from them about their interests, concerns and expectations.
"The panel will act as a sounding board to APA on policy matters, strategic programs and plans, as well as identifying additional matters that panel members consider of importance to their stakeholders. Listening to our stakeholders and responding to their needs is key to our purpose to strengthen communities through responsible energy." – Nives Matosin, Chair of the #BetterTogether – Know your Customers and Communities and Manager Regulatory at APA Group
The inaugural panel comprises senior representatives from a range of high-profile and diverse Australian organisations:
Council of Small Business of Australia
St Vincent de Paul
Energy Consumers Australia
National Native Title Council
Australian Energy Council
Clean Energy Finance Corporation
Energy Users Association of Australia
Chamber of Minerals and Energy of Western Australia
The establishment of this panel is a significant milestone for APA and represents a step-change in how they engage with their customers, consumers, and the communities in which they work.
Reflecting their commitment to transparency and accountability, APA will make a summary of the panel's discussions at each of their meetings available on their website. In addition, feedback from the panel will inform new Stakeholder Engagement Forums to be held at least twice a year.
The #BetterTogether – Know your Customers and Communities initiative is led by APA and Essential Energy together with Endeavour Energy, Energy Queensland, Jemena, Horizon Power, Powerlink Queensland and TransGrid consulting with National Consumer Roundtable. Since inception in 2019, they have delivered robust and fit-for-purpose customer, community and stakeholder engagement activities including a Better Practice Toolkit for customer engagement and a Shared Learning Customer Engagement Platform to highlight better examples of customer and stakeholder engagement across signatories. For more information visit #BetterTogether