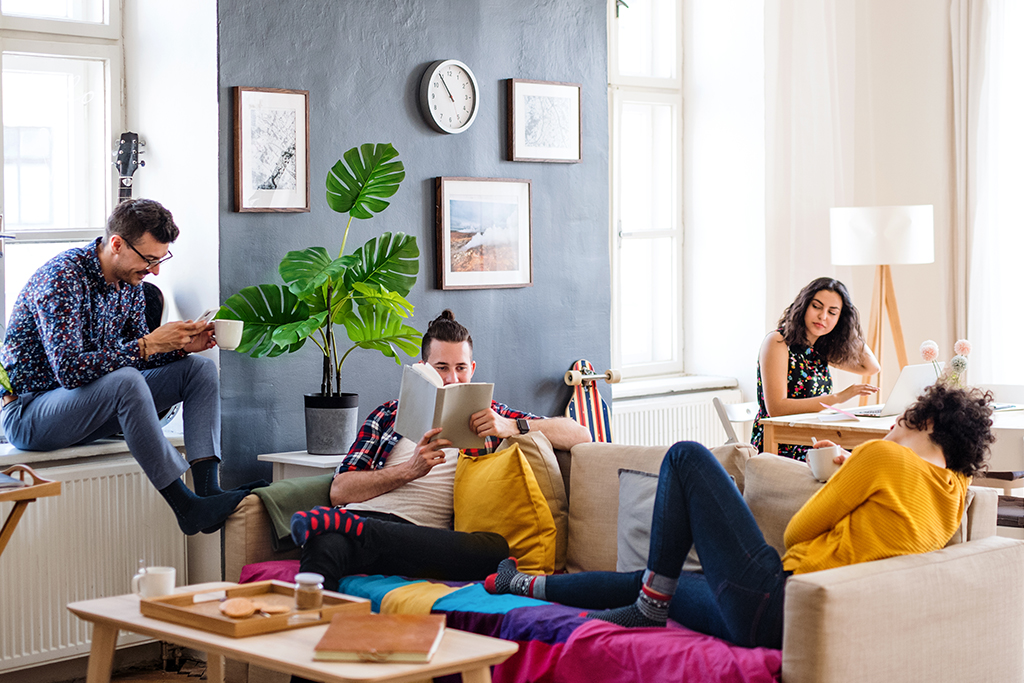 It's no secret that the COVID-19 pandemic has plunged many in our community into financial hardship. Among those particularly affected have been international students, with limited support networks, who have lost casual jobs and are often ineligible for financial support packages.
Gavin Dufty, Policy and Research and St Vincent de Paul Society and member of the Energy Charter End User Consultative Group (EUCG) comments, "we are helping less people on government pensions and payments, and more overseas students, migrants and refugees with no income, and casual workers who have lost jobs. This change is largely due to the additional government support of one-off payments, and the jobseeker and jobkeeper programs." (1)
Foodbank Australia have also made a similar observation…"It's still too early to fully understand the economic and employment impact of COVID-19, but we know that many people who need access to support haven't had to do so before, as we're seeing many new faces asking for help—particularly international students with no support network" said Ian Laing, General Manger at Foodbank Australia. (2)
The reality of this situation for students was also evident to La Trobe Student Union Environment Officer, Jake McGuinness. Jake works with La Trobe University and the Australian National Union of Students (NUS) to promote sustainability and environmental advocacy for students and views his role as being the student bodies' eyes, ears and voice in the room. "It's important to ensure students' voices are actually included in the discussion" Jake says.
To support students during this pandemic and help make a difference, Jake reached out to his mum, Kate Goatley – Acting Manager Regulatory & Compliance at ActewAGL Retail. Kate represents ActewAGL in the Energy Charter, and along with the regular Industry Working Group meetings, Kate collaborates through the 'COVID-19 Response Team' and #BetterTogether 'Getting concessions to the right people' initiatives.
"Working groups are the highlight of my involvement with the Energy Charter. Meeting and working closely with such disparate businesses who operate right across the supply chain, I am frequently energised by the people and ideas to which I'm exposed. I'm seeing and hearing such a genuine desire to find ways to deliver better outcomes for customers and to think outside of the box. It's inspiring. Attending the EUCG and hearing directly from the advocates about what they're seeing 'on the ground' as a result of events such as the bushfires and COVID-19 have been powerful, regular reminders of who needs to be at the heart of things—the customer" Kate said.
Together, Kate and Jake, proudly supported by the Energy Charter, co-designed an Energy Efficiency resource for students, particularly for those in shared houses, to highlight the easy and practical ways they can reduce their energy use at home and lower their energy bill. In addition, the student Student Affordability resource provides state specific help and advice including how to lower bills, manage paying bills, financial assistance and self-meter reading. Hyperlinks to key information and webpages extends across the energy sector from energy retailers, Energy Networks Australia, the Australian Energy Regulator to state-based Energy and Water Ombudsman. #BetterTogether
"It was great when my son reached out with his idea of creating a simple and clear resource for students to help them navigate the vast array of information around managing their energy and bills, particularly at this time" Kate said.
The Australian National Union of Students is the peak body representing the rights of students across Australia. Together, with the Energy Charter, the NUS distributed these resources through university digital channels and online spaces to international and Australian students around the country. #BetterTogether
Source:
(1) Energy Charter May News Update 
(2) Thriving Communities Partnership Blog – COVID-19 Ian Laing, Foodbank Australia