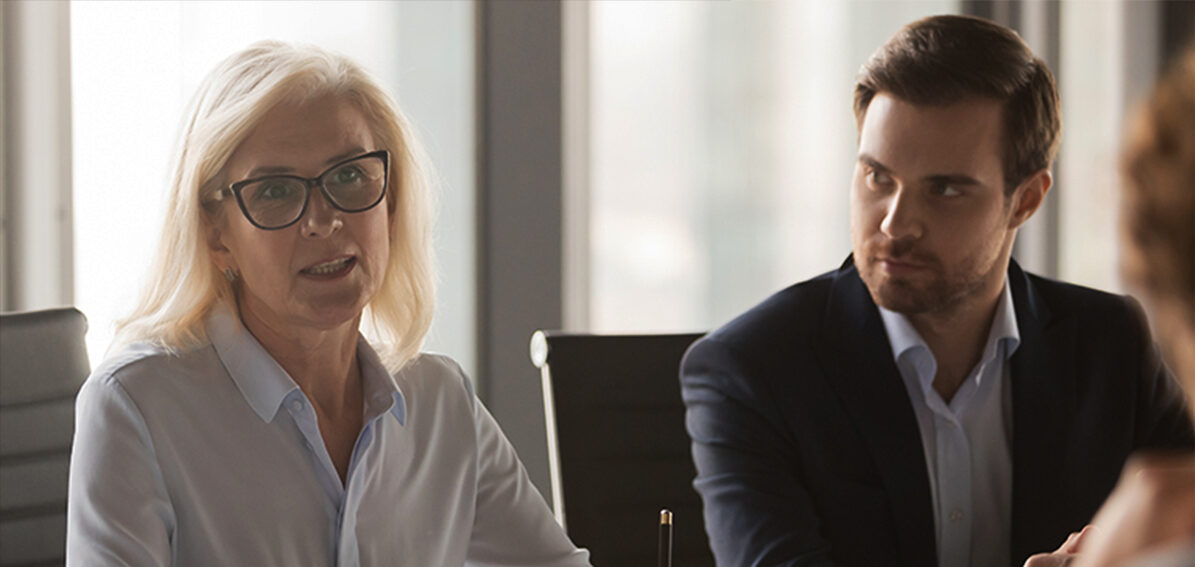 Top-level leadership putting customers at the centre of decision making is what Principle 1 of the Energy Charter is all about. But what does this look like in practice? What do customer-focused Boards need to make good decisions and how can you amplify the customer voice at Board?
We explored this topic at a recent #BetterTogerher Know Your Customers & Communities session with the Water Services Association of Australia (WSAA), interviewing Independent Chair of the Energy Charter End Users Consultative Group and experienced Board member Cath Smith.
Cath opened the session making the point that in an increasingly complex business and social environment, businesses that focus on the needs of customers are likely to outperform others.
"Boards are the cultural leaders of an organisation, and the chief stewards of risk and opportunity. It's essential they have the know how to improve customer outcomes, not only for the customer, but as an intrinsic part of managing risk, delivering better commercial outcomes, and avoiding unnecessary political intervention and regulatory delays" Cath said.
When framing up the risk and opportunity with your Board, there are a range of ownership structures that might impact how you position the value of elevating the customer voice.
Cath explained, "For many businesses there is a regulatory requirement to engage with customers and it's important that Boards are kept up to speed with expanding expectations in this area. 
"For privately-owned businesses, there is a direct commercial argument to be made – risks are better managed and commercial outcomes are more successful, when customers' voices are brought up to the board.
"When governance structures and processes support the elevation of the customer voice, Boards have access to more diverse thinking, broader insights and can also better understand the lived experience and perceptions of their customers."
Kate McCue, Manager Corporate Affairs at Endeavour Energy also joined the session to share her experience using the Energy Charter's Customer Voice @ Board resource.
"We used the Customer Voice @ Board resource as tool to conduct a gap analysis with our Board. Recognising the extremely challenging experiences of our customers through COVID-19 and natural disasters, we agreed with our Board that we needed to focus-in on customer engagement and become an industry leader in this area" Kate said.
"We brought our Board, Executive, Customer Consultative Committee and subject matter experts together for a full day workshop to set ambitious targets together. These conversations were critical in building a shared understanding between our Board and stakeholders.
"We also had our Board open and close our online customer panel and observe customer conversations. This has been transformational for our Board in building a deep understanding of the issues that are front and centre for our customers.
"We now have a calendar in place to get our Board out to meet key customers regularly, and also include them in staff events so they can hear from staff that interact with our customers on a daily basis" she explianed.
Having participated in a range of customer engagement activities as a Board member, Cath agrees enabling customer interaction can be extremely valuable for Boards but does require careful planning.
"Be aware that people are likely to be very polite when meeting Board members. It's important to create experiences where Board members will hear genuine views. This could, for example, include having board members sit in on customers calls.
"It's also important to provide context and set expectations about what the purpose of the interaction is, in many cases it is to observe and listen, but not direct the action.
"It can be helpful to separate customer engagement from the Board decision-making process, holding events out-of-session, to give Board members the opportunity to gather insight and context without having to immediately apply that information to a decision."
"Building in time for Board members to digest, analyse and consider the implications of their experience at a strategic level is critical" Cath said.
The Energy Charter Customer Voice @ Board resource features many more practical insights that support the energy sector to embrace the customer voice at a board level, across the areas of:
Board composition and training
Board meetings
Decision-making
Customer engagement
Risk and assurance
Customer advocacy structures
You can find this and other resources to help you embed the customer voice at Board here: